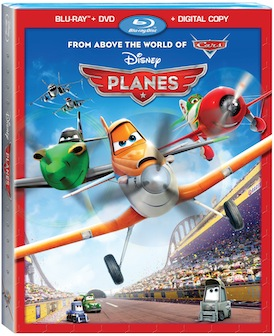 Believe it or not, Disney PLANES arrives on Blu-ray™, DVD, Digital HD and On-Demand on November 19, 2013! This heartwarming family comedy is packed with bonus features including, musical number "Franz's Song," "Meet the Racers" featurettes, a look at ten greatest aviators in history (hosted by ESPN's Colin Cowherd) and more.  

It's amazing how fast they are out of the theater and onto Blu-ray!  If you missed it this summer, here's a clip from the move…
I really enjoyed the movie!