This post is Sponsored by Unilever but my opinions are 100% my own!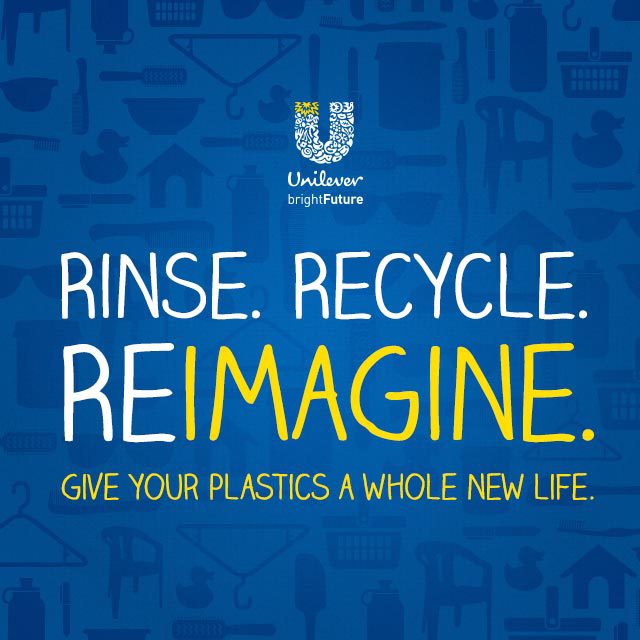 Okay let's discuss Recycling.  I do it all the time.  I'm really big on Recycling.  But I will admit that one of my motivators is that we only have so much room in our trash bin each week so the more we recycle, the less goes into the trash bin.  Plus we have two big recyclable bins so we hardly run out of room.  I've taught the kids and my husband to really pay attention to what goes into the trash and I am very proud of how well they do.

That being said, there is one place in the house I'm really bad about recycling…. in the bathroom!  It's not because I don't know what needs to be recycled, it's because I'm too lazy to carry it over to the recycle bin.  My family barely changes the toilet paper roll so they definitely won't bring it out of the bathroom.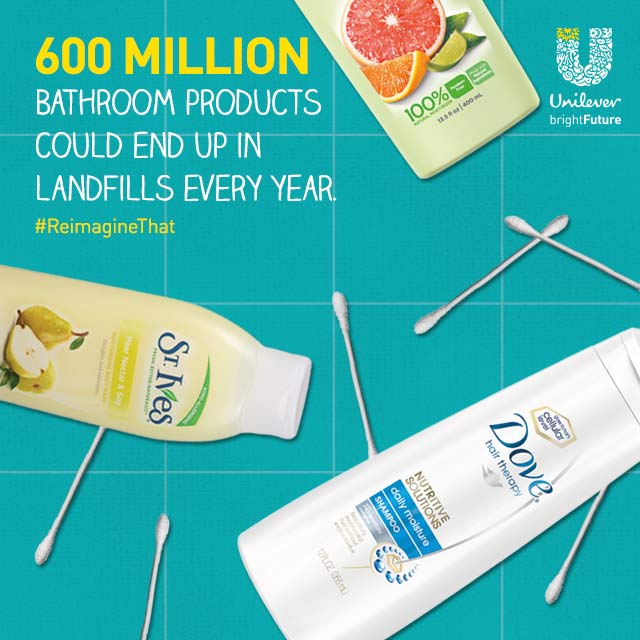 But the thing is, I'm not alone.   Unilever did a study which revealed that the average American has 8 products in their bathroom at a given time, yet only 34% of Americans always recycle them – that could send nearly 600 million plastic bottles to landfills each year!  That is crazy!! I never really thought about what I was doing until I stepped back and look at it as a whole – if a lot of people do what I do (not recycle in the bathroom) then we are in big trouble.
I knew I had to make a change.  But the change had to be something my entire family could do as well.  Just saying we are going to recycle in the bathroom wasn't going to work.  I needed to make it easy for them to do, and myself as well.
So I headed to the Dollar Store and picked up a second trash bin for our main bathroom.   The main purpose of this one will be to recycle all the bottles and boxes that we empty while in the bathroom.  Right away I pulled out the plastic items that were in our trash and put them right into the new Recycle bin in the bathroom and it felt great!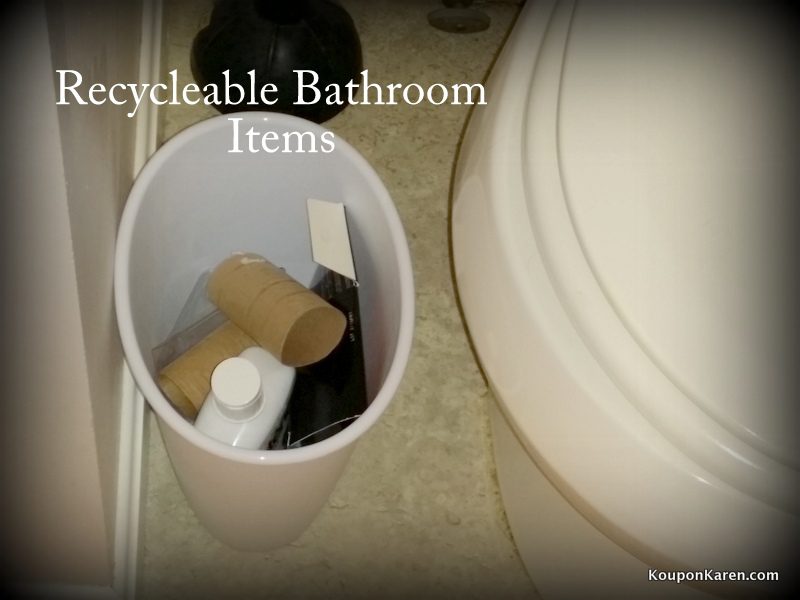 Now my family has no excuse.  I talked to both girls and they are on board.  We discussed the reasons for recycling and how important it'll be for them when they grow up.  They agreed to rinse out any plastic bottles before they put them in the recycle bin, just like we do in the kitchen.   They will look for the Recycle symbol and if they aren't sure, they'll ask me!  So we are GOOD.TO.GO!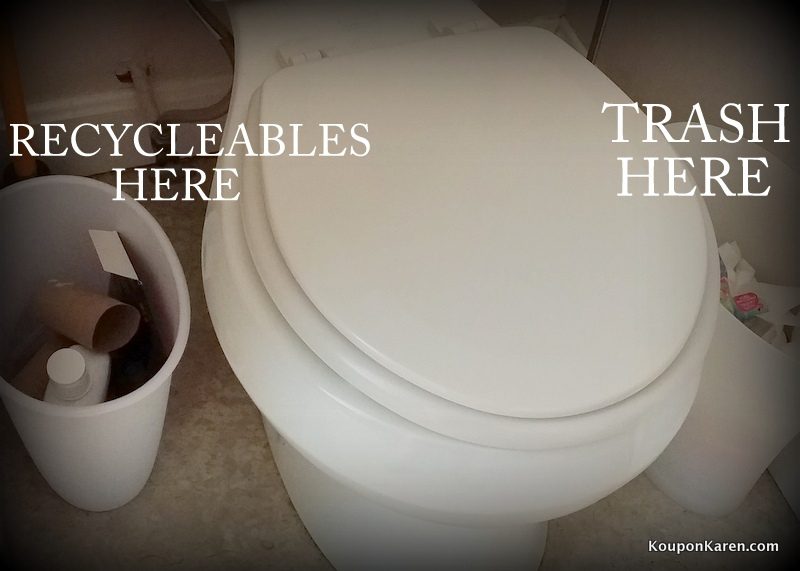 To help you get excited about doing this as well, Unilever is launching "Rinse. Recycle. Reimagine." a new program designed to educate people about recycling in the bathroom, inspire them to reimagine what empty bathroom products could become through recycling, and ultimately make a small change that holds big potential to positively impact the environment.
Want to know more?  Visit BrightFuture.Unilever.us to learn how you can help bridge the gap in bathroom recycling.