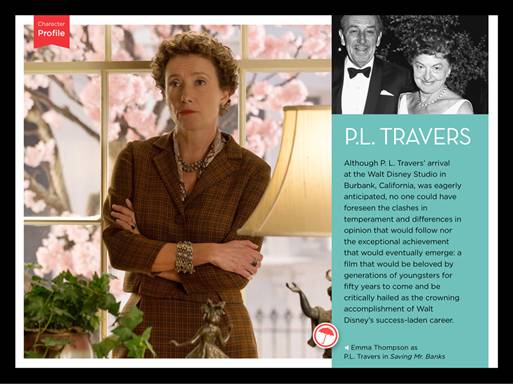 Saving Mr Banks hits theatres next Friday, December 20, 2013 and I can't wait to see this! I'm hoping my husband and I can go that night as he's just as excited to see it as I am. Disney put together SAVING MR. BANKS: The Official Multi-touch Book that takes you behind the scenes and includes a foreword by Academy Award®-winning composer Richard Sherman; never-before-seen correspondence between Walt Disney and P.L. Travers; rare storyboards and scripts from the Disney archives; an interactive timeline of historic Walt Disney Studios milestones; original recordings of the Sherman Brothers, performing their "Mary Poppins" hit songs; facts and profiles on the key characters in "Saving Mr. Banks"—all created by Apple's digital book creation app, iBooks Author.
See a sneak peek of it below and then CLICK HERE to download it!
Like SAVING MR. BANKS on Facebook: https://www.facebook.com/SavingMrBanks
Follow SAVING MR. BANKS on Twitter: https://twitter.com/disneypictures
Follow SAVING MR. BANKS on Pinterest: https://www.pinterest.com/disneystudios/saving-mr-banks/
Visit the official site here: www.disney.com/savingmrbanks
SAVING MR. BANKS opens in theaters limited on December 13th and opens wide on December 20th!