When it comes to snacking, as a parent I am not only looking for better choices, but also ones that make my kids happy. The ever popular and hugely successful Entenmann's® Little Bites® line has announced the launch of an exciting new line extension – NEW Little Bites® Snackin' Bites! The delicious new addition to the Entenmann's Little Bites family of snacks is consistent with the Little Bites goodness that we love, is destined to put a smile on kids' faces and make parents feel good when they serve them!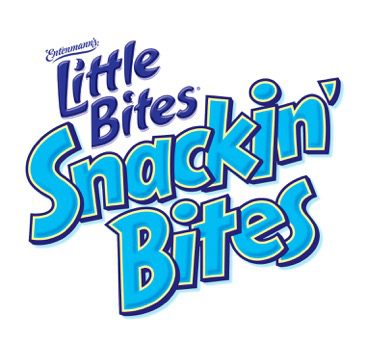 Made with a soft cereal crust and packed with delicious fruit filling, Snackin' Bites rich and savory flavors, Apple Cinnamon and Strawberry, serve as a great breakfast OR the perfect go-to happy snack! A good source of Calcium, Vitamin D and Fiber, these new "pop in your mouth" bite-sized snackin' squares contain no artificial flavors, colors, or preservatives and have 0g trans fat. Each box contains five portable pouches with six individual Snackin' Bites mini bars per pouch.
Little Bites Snackin' Bites
Little Bites Snackin' Bites Apple Cinnamon
Filled with the flavor of fresh apples delicately seasoned with cinnamon and surrounded with a soft cereal crust, these new Little Bites Snackin' Bites are perfect for any snacking occasion, even for a quick breakfast on the go!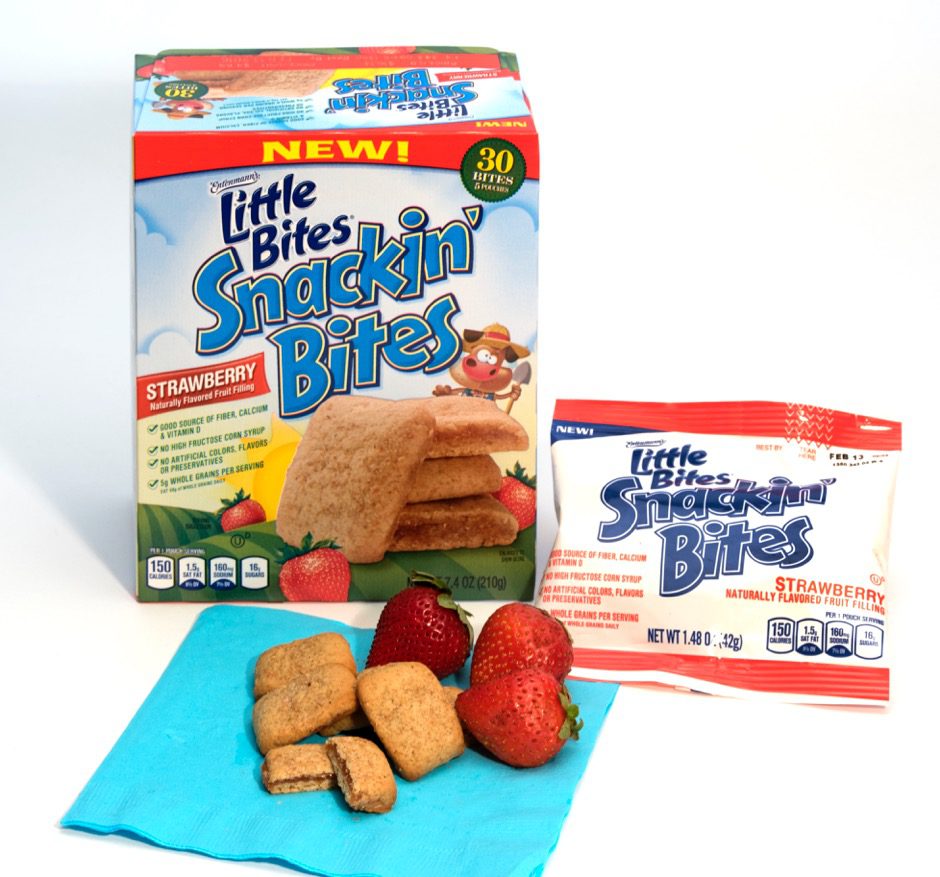 Little Bites Snackin' Bites Strawberry
Made with the refreshingly sweet flavor of real plump strawberries, baked in a soft cereal-bar-like crust, these delicious new Little Bites Snackin' Bites are perfect go-to happy snacks!
Since 1999, the Little Bites brand has resonated with families as a "good choice" snack that satisfies both moms and kids. The pre-portioned pouches of delicious multi-piece bite-sized baked muffins and brownies are always moist and, mess-free and perfect for the needs of today's families' on-the-go.
My girls love these new snacks and enjoyed both flavors for breakfast and an after school snack.  And I loved them with a cup of hot coffee too!