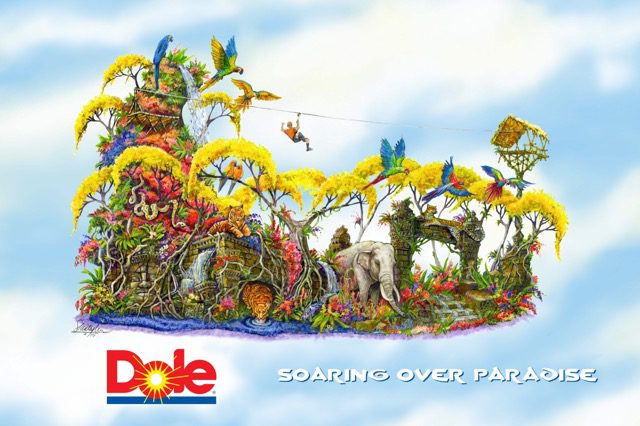 Soaring over Paradise Sweepstakes
Enter the Soaring over Paradise Sweepstakes today!  How would you like to take a relaxing vacation to the beautiful island of Hawaii? Dole Packaged Foods is excited to kick-off celebrations around its 2016 Rose Parade entry, "Soaring over Paradise," with a new sweepstakes. Now through December 31, 2015 you can enter to win an exciting grand prize trip to Kailua-Kona, Hawaii!
Besides the grand prize trip to Hawaii, there will be 700 prizes of a Dole 2016 Limited Edition Commemorative Soaring over Paradise Pin.
To enter, visit Dole.com/Paradise.
While you enter to win a trip to Hawaii, Dole Packaged Foods is hoping to continue its own winning streak, as the first contestant in the history of the Tournament of Roses to win the Sweepstakes Trophy five years in a row.
This year's entry, titled "Soaring over Paradise" explores the world's precious rainforests where more than 30 million species of plants and animals can be found. The float includes four fresh waterfalls, a zipline that will allow a rider to travel through the lush rainforest canopy, and a flock of brilliantly colored sculptured Macaws that appear to take flight over the dense floral floor of the float.
Make sure you tune in on New Year's Day to see the Dole Packaged Foods float and welcome in a delicious New Year.