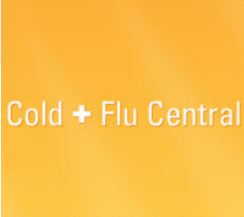 When you like Cold and Flu Central on Facebook, you'll be entered to win a Vicks Cool Mist Humidifier, Vicks Digital Thermometer, or Braun ThermoScan Ear Thermometer to help you and your family get through cold and flu season this year.
Just click the Giveaway tab and post your favorite Sick Day movie then you'll need to enter your information for the giveaway.
You can also access the following coupons there too..
10% off a Vicks Humidifier, Vaporizer, or Thermometer!
Free Shipping on all Vicks products!
$10 off a Vicks, Braun, or Honeywell purchase of $50 or more
The coupons can only be used online.