It's almost hard to remember the time when minimal, no-makeup makeup was in trend. Although, for years, most of the runway looks involved just a swipe of coloured mascara at the most. Now, the tide has turned — and we have HBO's latest teen drama Euphoria to thank.
Besides the bone-chilling plot of the show,  everyone's been talking about the bold beauty looks worn by the main characters. Euphoria's makeup is all about glitter, bold colours, shimmering gold tears, and rhinestone eyebrows. It has proven to have a great impact on its watchers, Instagram, and the red carpet. Not just that! Euphoria literally dominated the beauty looks at the NYFW.
Over the past few months, runway models have been spotted wearing similar makeup with gold leaf design on their faces. Although designers are predicting what's to come for the next season, we are betting Euphoria-inspired makeup is the biggest trend of this year. With that note, here are some fresh inspiration from the runways to slay this spooky season. These 7 makeup looks will definitely make you feel like Rue, Jules, and Maddy.
Gold Lips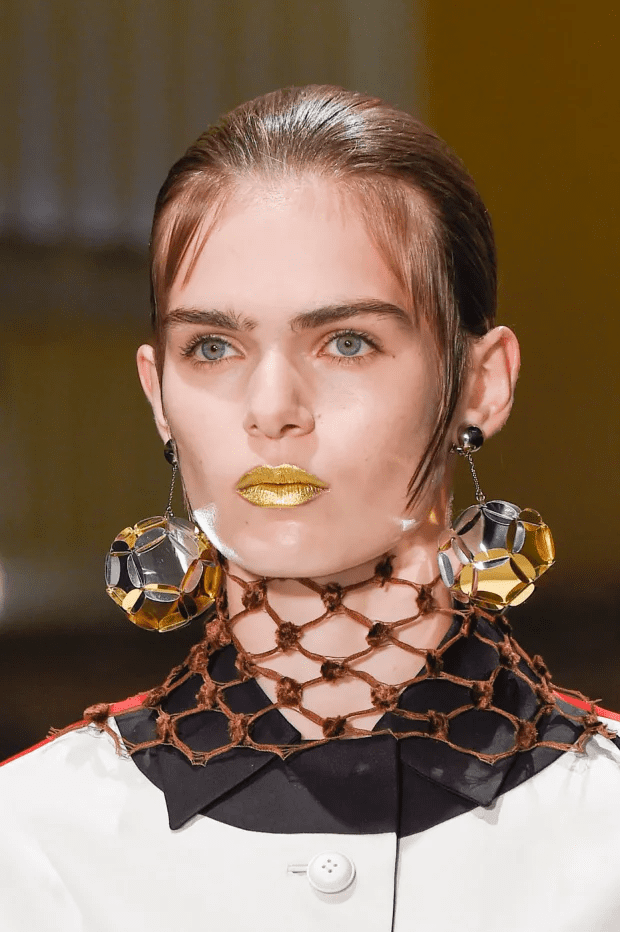 We have all heard how gold tattoo is among the top tattoo trends of the year, but can you picture Gold Lips? The inimitable Pat McGrath shared a picture of divine beauties, drenched in the sexy decadence of pure gold. The official inspo was amplifying the idea of characters with "golden lips". For a highly pigmented lips look, try Kaoir Lipstick in Golden Goddess Gold.
Crystallized Eyes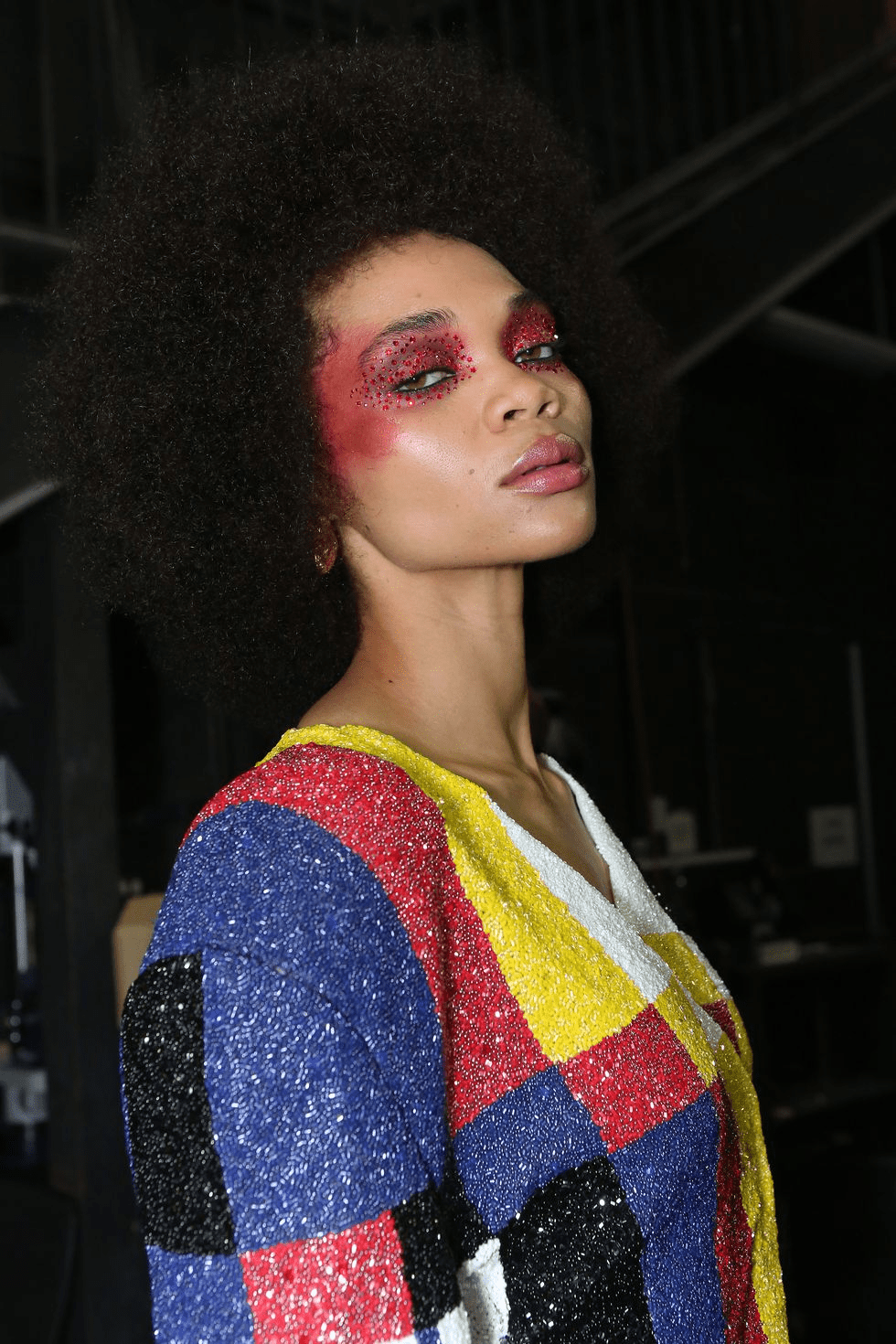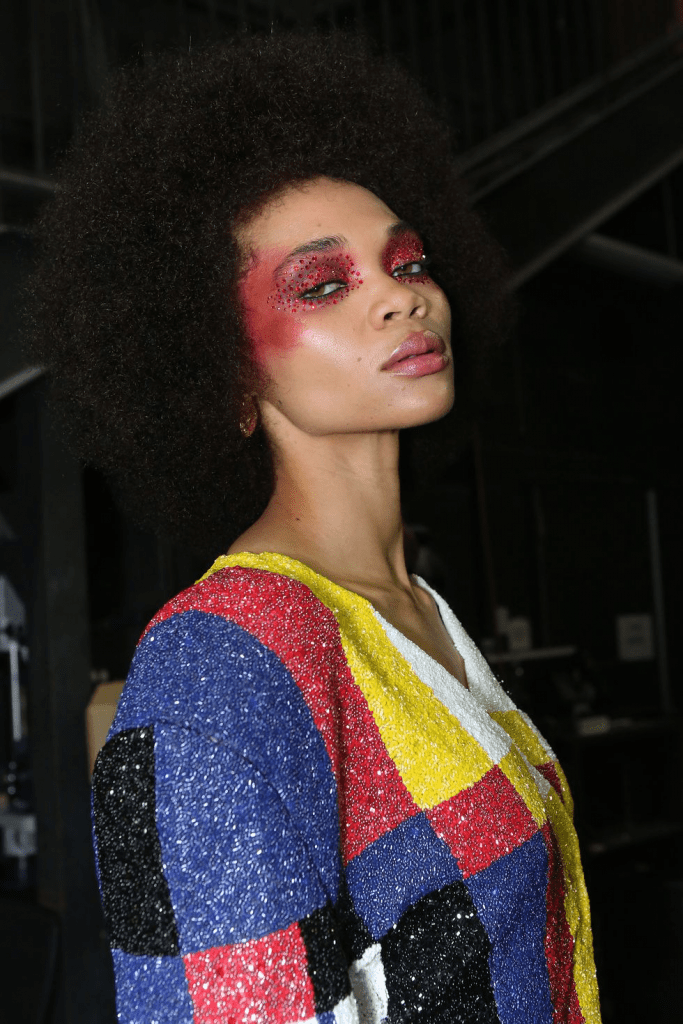 When you think about '70s rock 'n roll queen, who do you picture? A black woman? That's what exactly was the powerful message at Pyer Moss. This breathtaking look created with crystallized eyes courtesy of Swarovski's crystal rhinestone represented the power of black truth; the power, women of colour had in that era.
Glitter Tears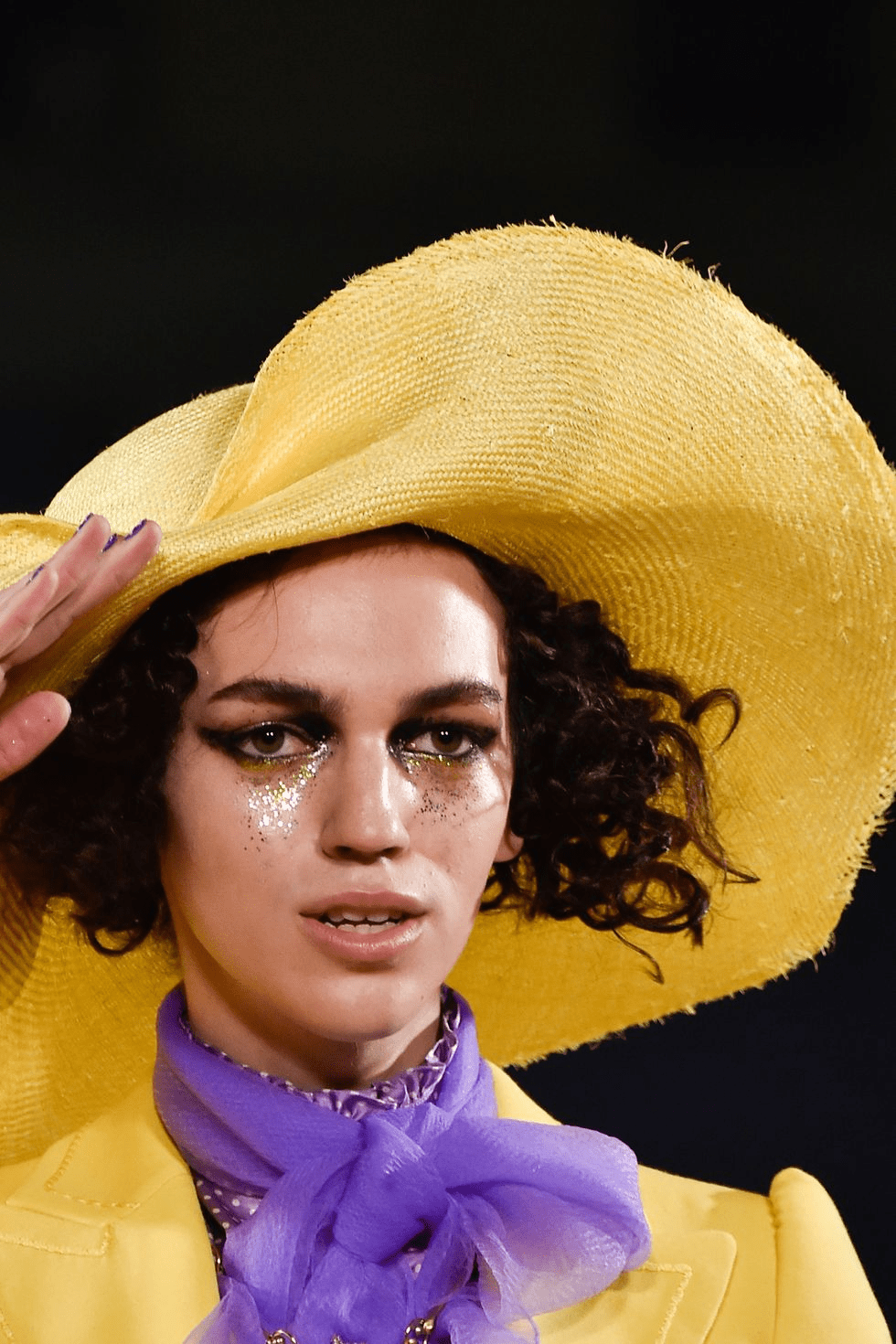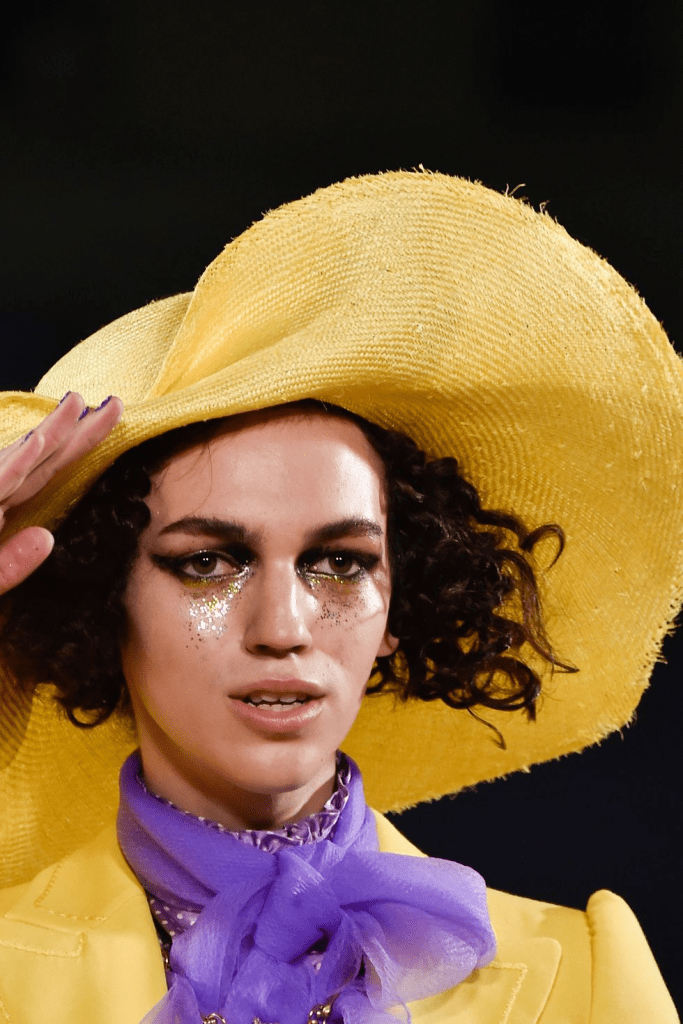 Do you remember that scene highlighting Rue's glitter tears? Once reserved for Coachella, glitter tears have finally graduated to the runway. Marc Jacobs paired this gorgeous tears look with cat-eye makeup. If you are into the sad clown thing, smear Marc Jacobs Beauty See-quins Glam Glitter Eyeshadow down your face in a triangle shape to replicate this look.
Neon Watermelon-y Eyes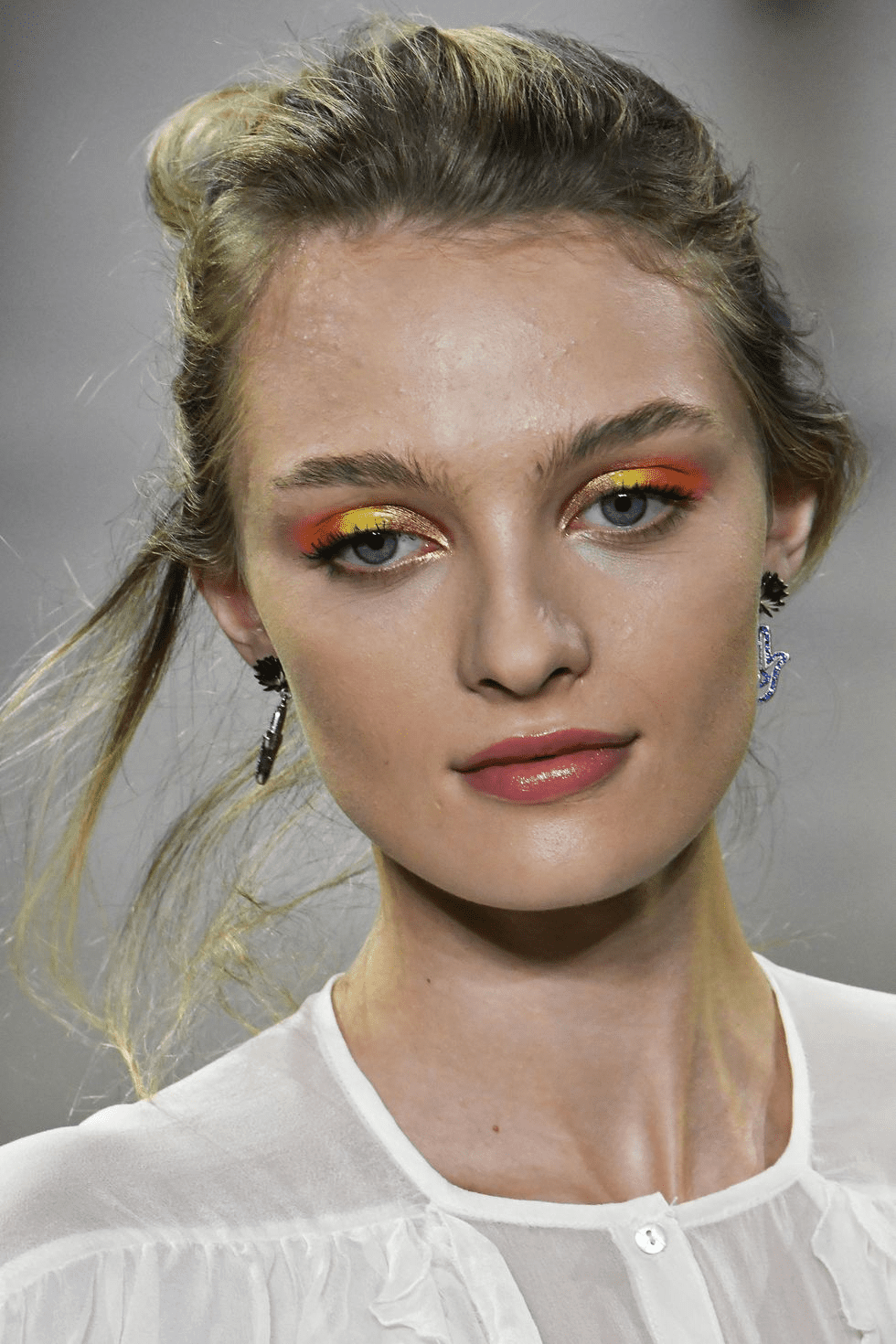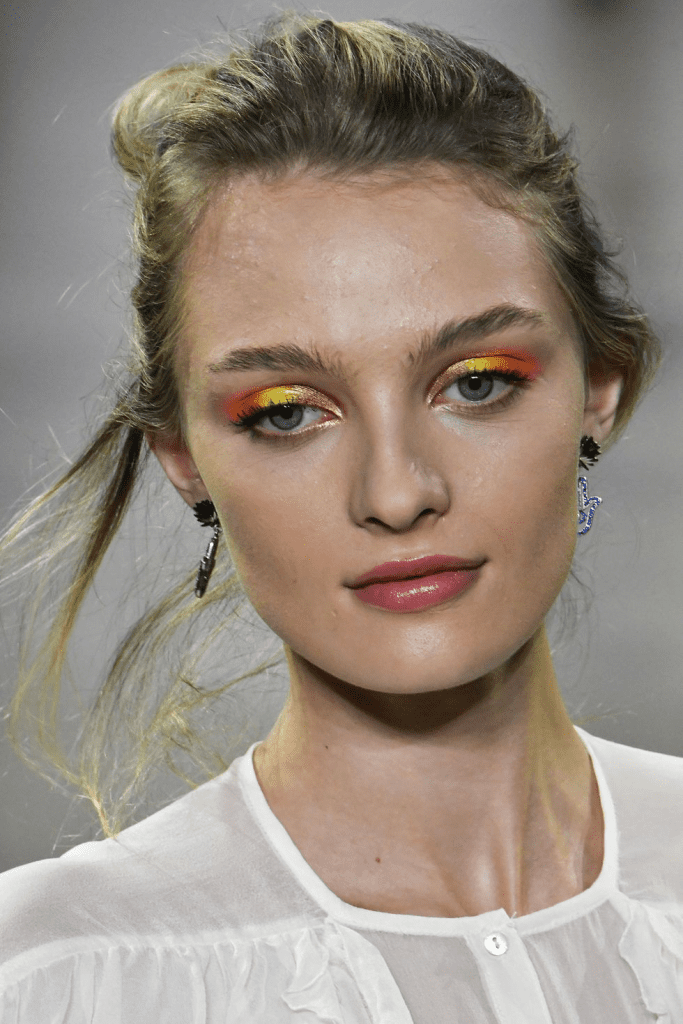 Jules had a thing for two-coloured eyeshadow. And this highlighter look was recreated flawlessly at Nicole Miller's show. This is a quick makeup look for minimalists, who also happen to be Jules' fans. Don't worry! This look doesn't require a hundred hours in front of the mirror.
Replicate this look with Anastasia Beverly Hills Norvina Pro Pigment Palette. Just make sure you use eyeshadow blending brushes to meld the colours together.
Rhinestone Brows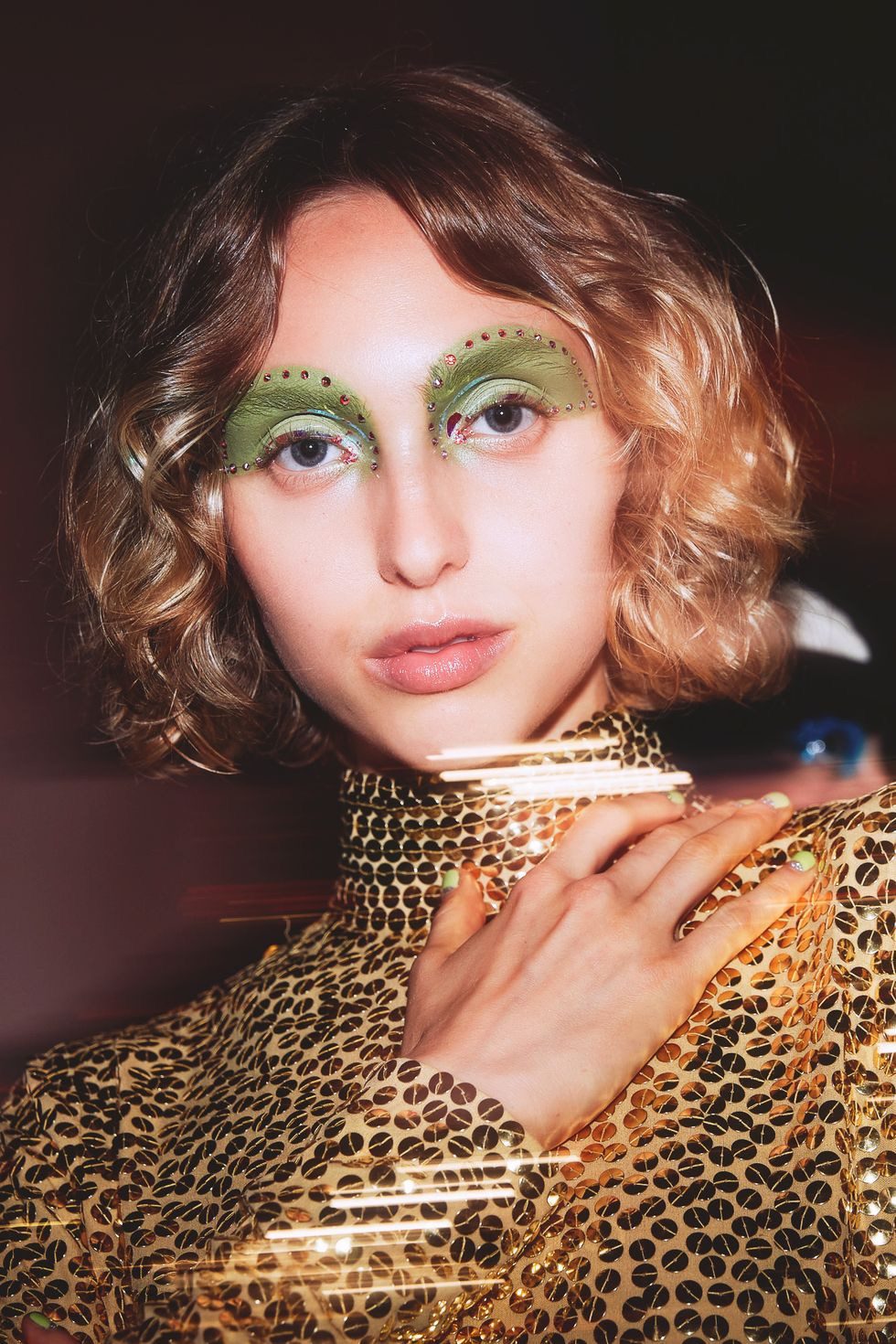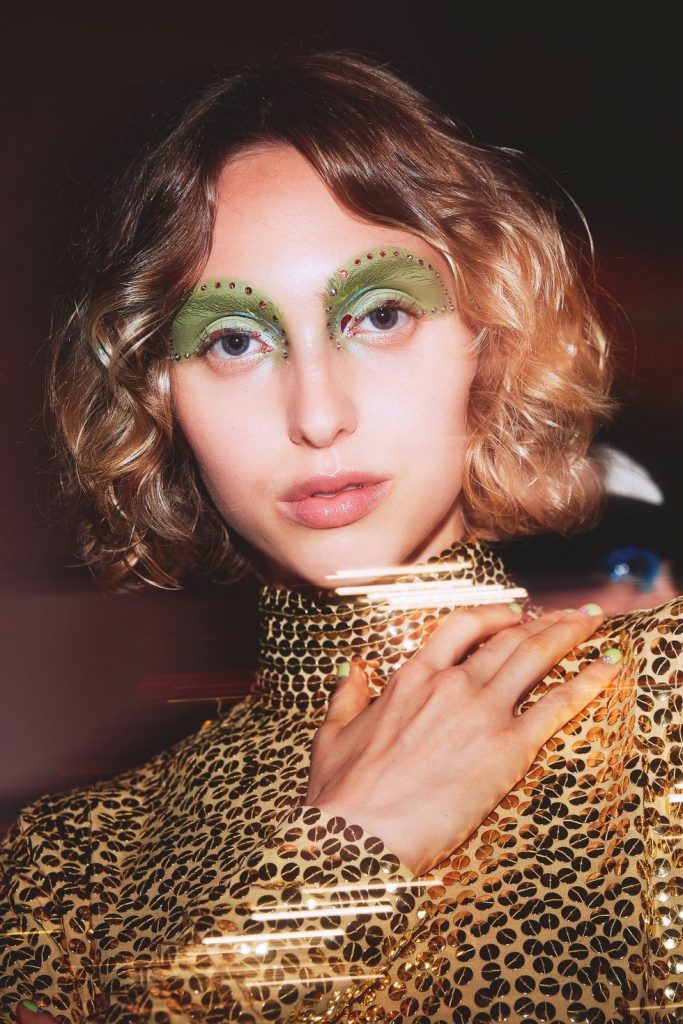 You can guess by now that Mark Jacobs was not short of high-impact makeup looks. As a matter of fact, he wrapped up Fashion Week with at least 60 different looks. It's hard to pick one favourite, but these rhinestone brows paired with a green shadow is our all-time favourite — and we'd guess Euphoria's Maddy would love it too. Use Iridescent Chunky Glitter to recreate the look.
Appliqués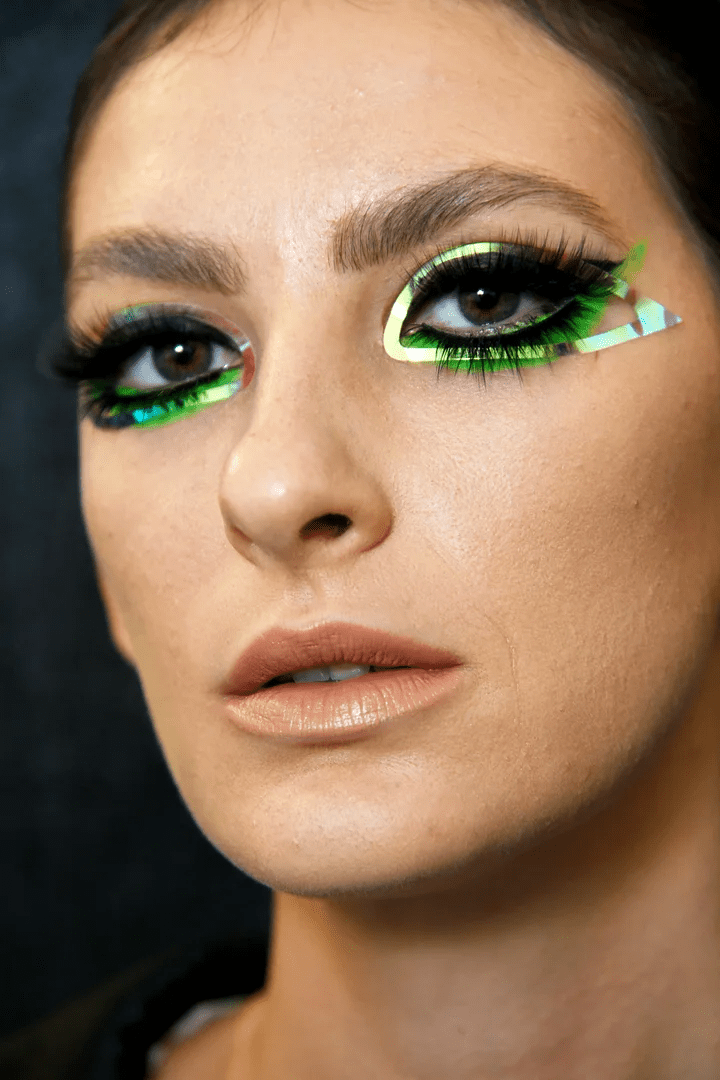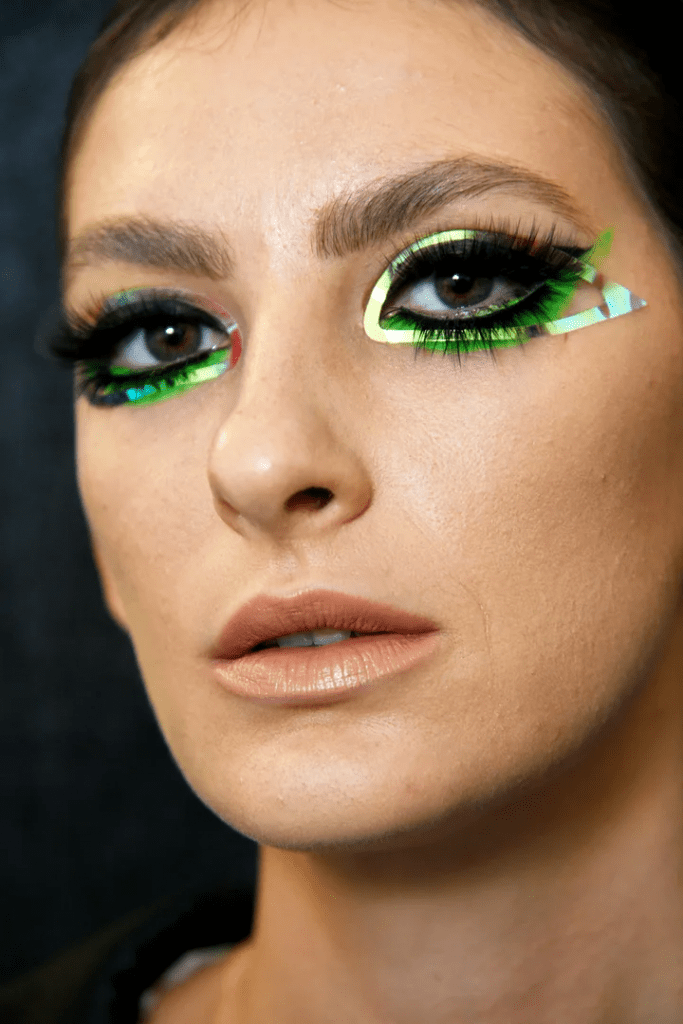 Laurence Li and Chico Wang are famous for bringing fantasy to life on the runway. This year, the makeup team took inspiration from Euphoria's Jules and created a breathtaking look using Face Lace appliqués.
Cloudy Eyes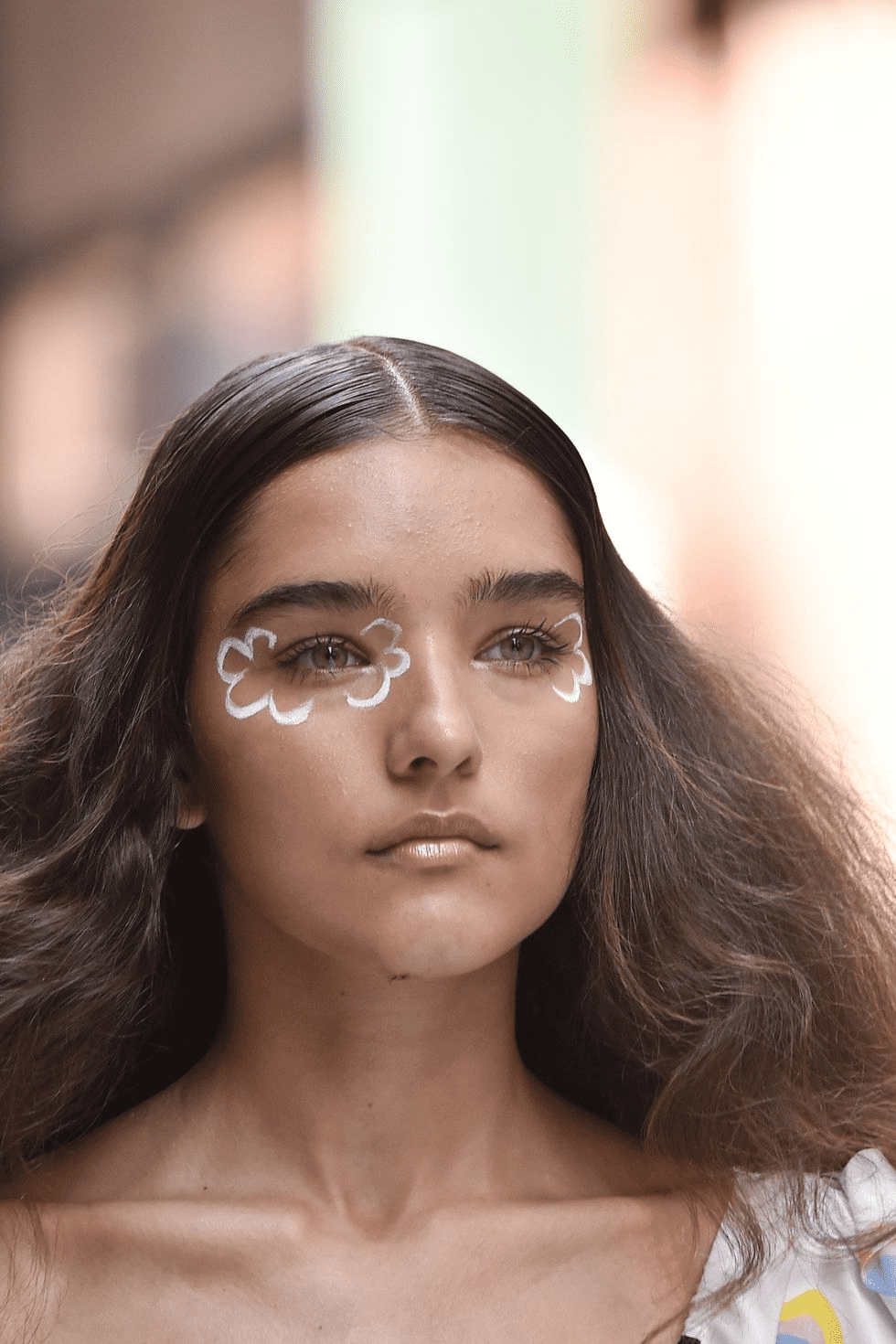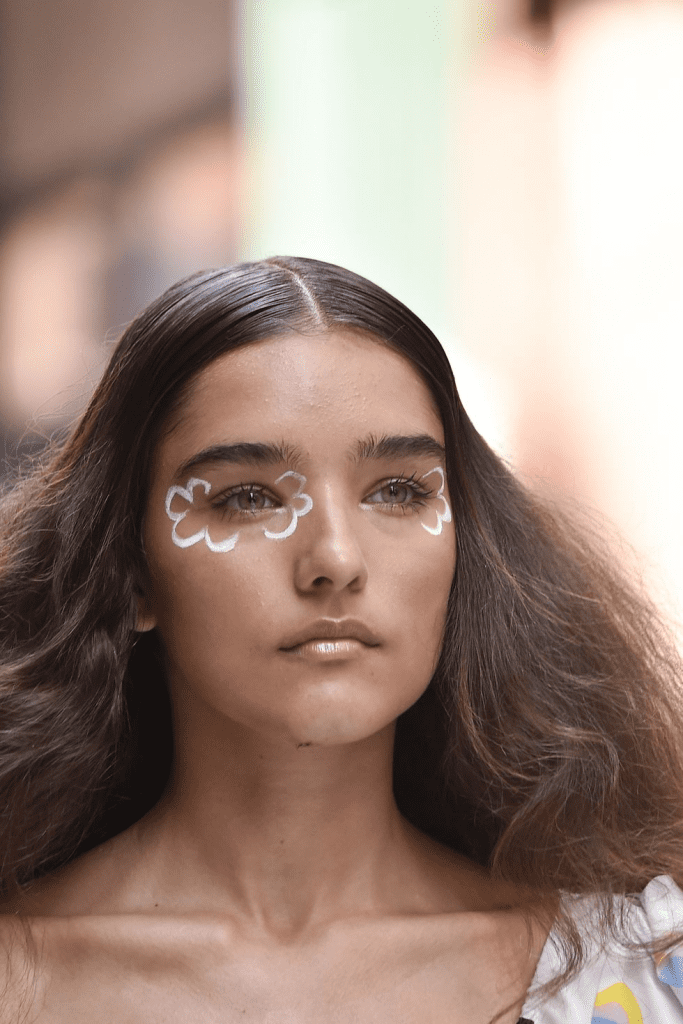 Cloud makeup isn't new, but there's been an uprise in the famous trend of the fluffy liner after Jules wore cloudy eyes in Euphoria. In fact, Cynthia Rowley created the exact look. You can easily recreate this look using Stila Stay All Day Waterproof Liquid Eye Liner in Snow.
Shoutout to all the Euphoria fans — this one is for all of you all!