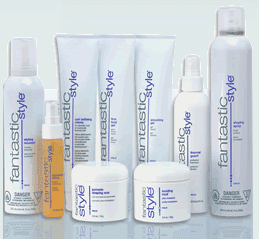 Prom season is just around the corner and that means countless high schoolers will be searching for tips on how to make sure they look great for the grand event! So whether they're going sweet and simple or flirty and fabulous, they're bound to turn heads wherever they go with these simple tips from Pam Kelly, Senior Director of National Technical Education for Fantastic Sams® Hair Salons.
1.       The bun is the ultimate 2012 go-to style for prom season. If you want to feel ladylike, this is the perfect 'do. From loose, romantic buns and messy knots to chic chignons, Chanel knots and glamorous twists, this prom season seems to be all about the bun. Different variations are all acceptable from circular buns, horizontal buns with a low part and hair swept across the side of the face. Even deliberate sloppy, not-so-perfect buns at the nape of the neck with a few loose strands are in.
TIP: Lightly mist hairstyle with fantasticfinish™ spray shine for additional gloss.
2.       The half up, half down style is in vogue for Spring 2012 in a big way.To get this look, simply tease the hair on the crown of your head, then pin, rubber-band or clip back the sides.From there you can leave the back down, curled, straight, smooth or teased out.This look is very reminiscent of the 1970's and seen everywhere on the red carpet!
 TIP: fantasticstyle™ shaping spray will keep your style in place while still allowing movement in the hair that is worn down.
3.       Braided hairstyles are making a strong comeback for Spring 2012. One of the best things about braids is their amazing versatility and the possibility to tailor them in order to suit any special occasion. Be creative and try different, innovative styles. Whether you opt for the simple French braid, a distinctive Fish tail braid or a braid interwoven into an up do style, the key of the 2012 braided style is to leave it slightly looser.
Tip: Apply a small amount of fantasticstyle™ molding mud prior to braiding for added control.

4.       The always popular ponytail is back for 2012. The most on-trend ponytail style for prom is smooth and elegant. Its look should be sophisticated, polished, relaxed and easy, and have a do-it-yourself feeling. Whether the pony tail is secured low at the nape of the neck, off to one side or high at the back of the crown is your choice.
TIP: Backcombing the hair at the crown of the head with a center parting is extremely flattering as it elongates the face and adds height and extra flair to any pony tail style.
Fantastic Sams is one of the world's largest full-service hair care franchises providing the same quality services as independent salons, but at a fraction of the cost, making it a great option for girls to get their ideal prom hairstyle.     You can find more information about Fantastic Sams, including monthly coupons and hair tips, on our Facebook page: https://www.facebook.com/fantasticsamshairsalons.  You can print a May coupon good for $7 off a Cut & Partial or Full Highlights at your local participating salon!
My Thoughts:   I remember prom season – it was very exciting and having the best hair do ever was very important.  My sound silly but it's a very important night in a girls teenage life and hair makes a huge difference.  Perhaps you have to have been a teenage girl at one point to understand that!
Fantastic Sams sent me a couple of products to review that are great for Prom Season.  I received the following products…
Fantasticstyle® Thermal Guard – A medium hold spray formulated to protect hair from damage caused by heat appliances such as blow dryers, flat irons, curling irons and hot rollers. To use, spray evenly on dry or damp hair before using heated appliances and comb through for even distribution.
fantasticstyle® Shaping Spray – A working spray that provides volume and hold. Shape and mold while retaining hair's natural style. Use after styling for a long-lasting style control and incredible shine.
I was in major need of a good thermal guard for my hair because I straighten it every day and I love the results I've received from the Fantasticstyle Thermal Guard after using it for about a week.  And I like that you can use it on damp or dry hair because sometimes I was my hair in the evening and then straighten it in the morning when it's already dry and it works really well!
I don't really have much of a style for my hair since it's straight but sometimes I do like to wear it up and little pieces always fall out.   The Fantasticstyle Shaping Spray worked really well at keeping those little pieces in place!  I also have fly away hair some days and this really controlled that as well.
Both great products that would be very helpful for Prom hair do's!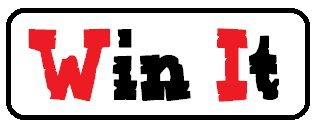 (1) Koupon Karen reader will win a Fantasticstyle® Thermal Guard and a fantasticstyle® Shaping Spray along with a $25 Fantastic  Sams® gift card!

To enter the giveaway, use the rafflecopter widget below. You can now sign in with Facebook and it will remember you each time you enter another rafflecopter giveaway. Of course Facebook is in no way associated with this giveaway, the people of rafflecopter just want to make it easier for you to enter giveaways now.
As a reminder, comments left on Facebook or Twitter will not be included.
Disclosure: I received the same prize as the winner for review. My opinions are 100% mine.