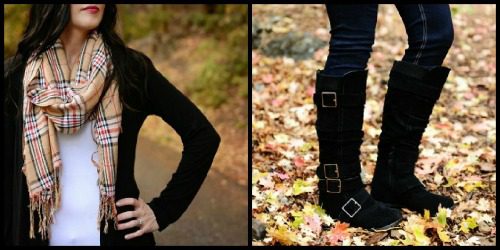 Fashion Friday Cents of Style Sale – Scarf and Boot Sale
Every Friday Cents of Style will be offering a Fashion Friday Deal.  This week they have a Scarf and Boot Sale + FREE SHIPPING.   You will receive the boots pictured above and a scarf in either Blue, Tan (pictured above) or Minty Blue for only $35.46!  That is a really good price for both of these items.  And of course you get FREE Shipping.
This sale is good today only and may sell out so if you want it hurry!
Click HERE to make a purchase!