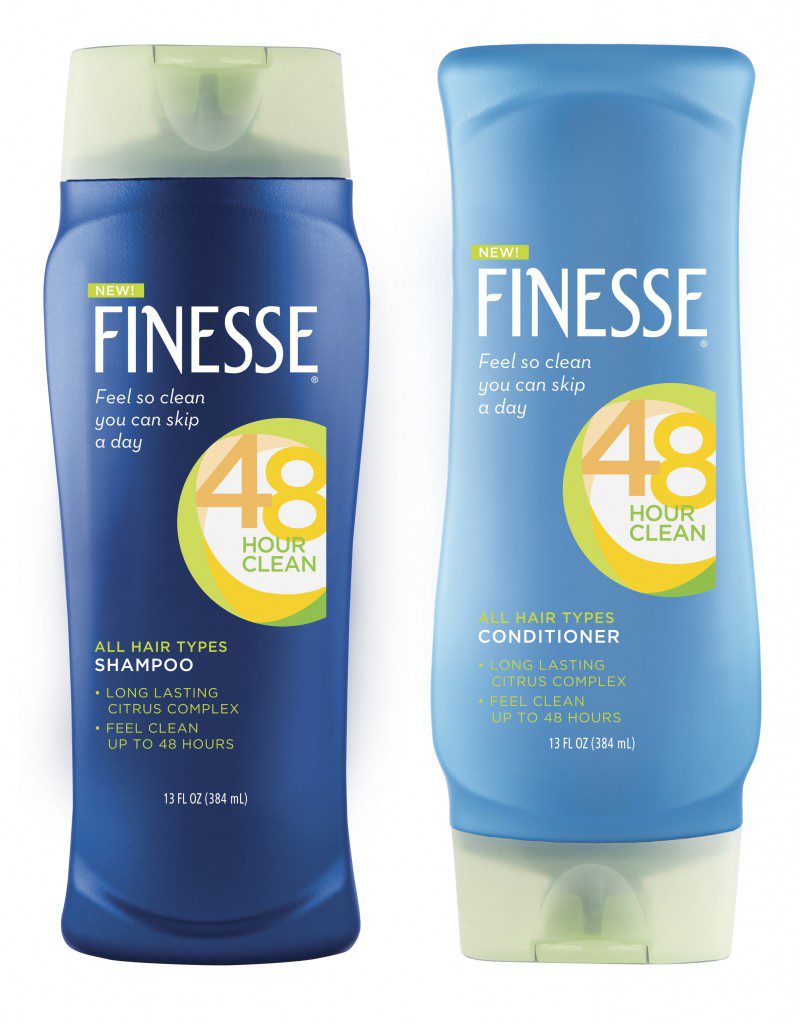 This post is Sponsored by Finesse but my opinions are 100% my own!
Introducing Finesse 48 Hour Clean (for all hair types), revolutionary product technology that extends the clean feeling for up to 48 hours, so you can skip a day of shampooing. Shampooing every day can be damaging, stripping hair of healthy oils and moisture. With Finesse 48 Hour Clean, the advanced formula has a unique citrus complex that blocks unwanted odors and leaves you feeling fresh and clean for up to 48 hours. So go on, skip a day of shampooing!
I do not like to shampoo my hair everyday and usually skip a few days a week.  I've been doing this for a while, per my hairdresser.   And depending on what kind of shampoo I use or how much conditioner I use, my hair doesn't always look good the 2nd day.  During the summer months I don't mind so much since we usually end up in the pool anyways, but in the winter I really mind!
I used the Finesse 48 Hour Clean shampoo and conditioner for a couple of weeks and not only do I love the smell (Finesse was always one of my favorite smelling shampoos!) but I love how it left my hair feeling – soft and it was very manageable.    I did notice a difference the next day, it had a little more body to it and it didn't feel heavy or look greasy.  So this is a shampoo I will definitely use more in the winter time on days I don't have time to wash it again but need it to look good.
Worth a shot to give it a try…. what do you think?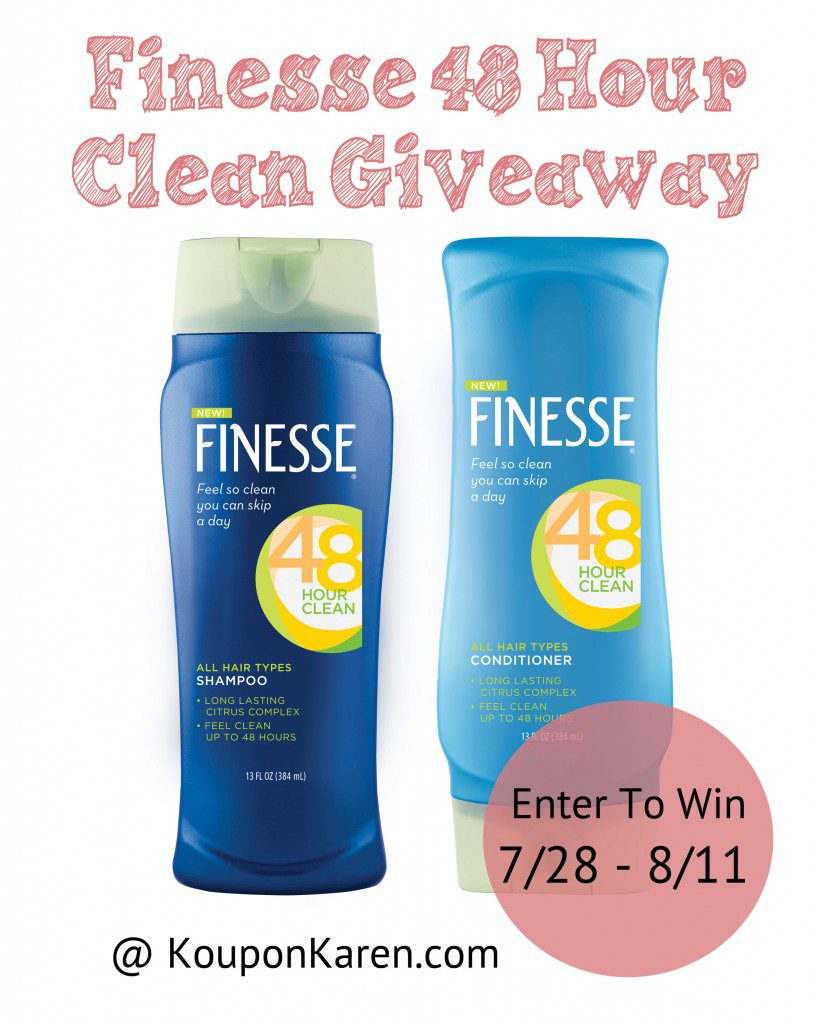 (1) Koupon Karen reader will win some Finesse 48 Hour Clean!

To enter the giveaway, use the Giveaway Tools widget below. Email and feed subscribers will need to click-through to the site to enter the giveaway.
As a reminder, comments left on Facebook or Twitter will not be included. You must follow the instructions on the widget about the proper way to enter. Of course Facebook is in no way associated with this giveaway!
If you are looking for more giveaways, be sure to follow my Fun Giveaways Pinterest board!
Disclosure: I received a Free product for review. My opinions are 100% mine.