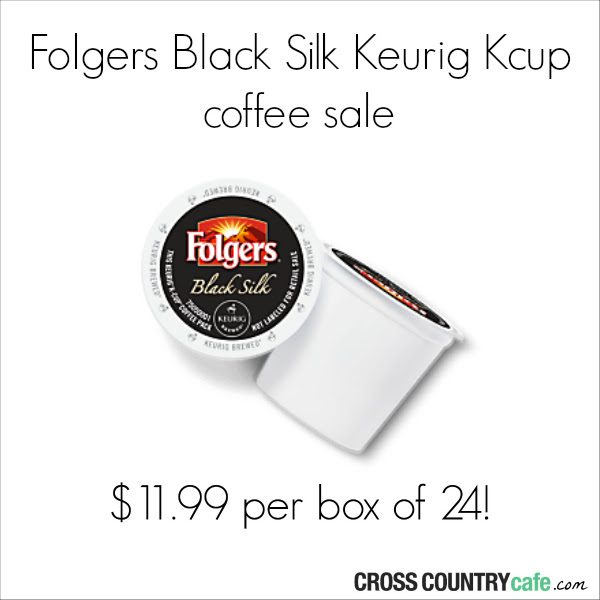 Folgers Black Silk K-cup Deal

There is a NEW k-cup deal at Cross Country Cafe!
Right now you can get Folgers Black Silk K-cups for only $11.99 each for a box of 24! Folgers Black Silk Keurig K-cup coffee is a dark roast coffee drinkers dream. Folgers classic 100% Arabica beans are roasted to perfection bring out all of the subtle nuances of this coffee. Black Silk has a smoky flavor, strong body and the smooth finish you have come to know and love from all Folgers coffees.
Check out the sale… HERE. And when you spend $59 or more shipping is FREE! So grab a friend and place an order!
This sale ends Tuesday 7/7/15 so SHOP NOW!