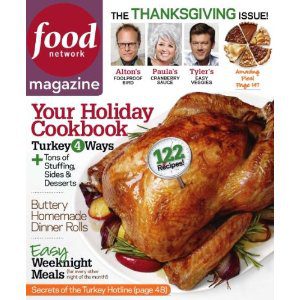 Do you like watching the Food Network?? We do, it's one of our favorite channels. What I love about it is each chef/show is different and some are very unique but a lot of the stuff they cook isn't something that only a gourmet chef can do, I can too! So why not grab the Food Network Magazine for only $10 a year! I bet it's full of GREAT recipe ideas for everyday. This is a savings of 70% off the regular price.
Here is how to get this great price…
Add Food Network Magazine to your shopping cart.  The price will be $15 but once you add it to your cart, $5.00 will be deducted from your total to make it only $10.  Plus with magazines, shipping is FREE!
This offer is only good until January 31st.