There are some new activity sheets from Disney's MUPPETS MOST WANTED which opens in theatres this Friday!  My girls can't wait to see this movie.  If your little ones are excited, download these Activity Sheets to keep them busy while they wait!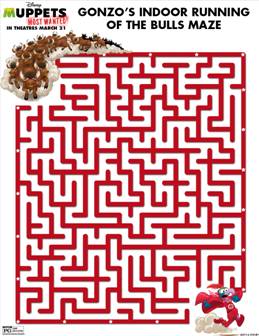 Download and Print out this fun Gonzo's Indoor Running of the Bulls Maze.  Set your printer to black and white to save on your ink color.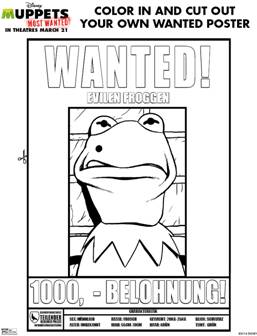 Download and Print out this Color in and Cut out your own Wanted Poster with Kermit!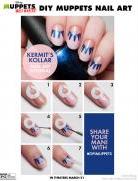 Or have fun with these cool DIY Muppets Nail Art instructions.  There are 4 different kinds.  Download the PDF files with instructions and save them to your computer.
DIY Nail Art 1
DIY Nail Art 2
DIY Nail Art 3
DIY Nail Art 4
MUPPETS MOST WANTED opens in theaters everywhere on March 21st!