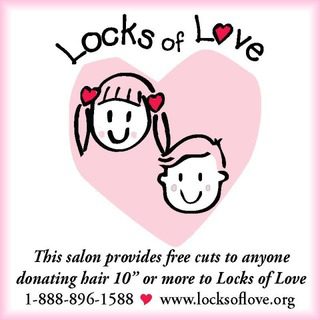 I wasn't aware of this but when you donate at least 10 inches of hair to Locks of Love at Great Cuts, they will cut your hair for FREE ($12.00 value)!   A nice incentive to donate your hair if you are looking to cut a lot off.
You can  locate a salon near you or simply look for the above decal sticker in the salon window.
Thanks Kims Shopping Bag!