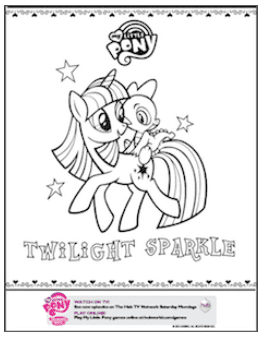 FREE My Little Pony Coloring Sheet
In anticipation of the December 4th release of My Little Ponies: Friendship is Magic: Adventures in the Crystal Empire on DVD,  Here is a FREE My Little Pony Friendship is Magic Coloring Sheet you can print for the kids to enjoy before they see the movie!
My girls LOVE these FREE Coloring sheets and ask me all the time if I have new ones.  They will be excited to see them tomorrow morning when they get up.
I love FREE Stuff – do you? Check out everything we've found in the Freebies Section