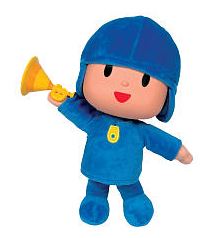 Following the adventures of three-year-old Pocoyo, the CGI series brings children into the bright world of an inquisitive and fun-loving boy and his animal friends, Elly (the elephant), Pato (the duck) and Loula (the dog).
This multi-award winning series, about curiosity and imagination, tolerance and respect, love and laughter, can be seen every day at 4:25 pm on Nick Jr. Packed with color, music and vibrant visual images, the series is both educational and entertaining, encouraging preschoolers to "learn through laughter."
Print some FREE Poyco Valentine's Day Cards….