We are so excited for the Frozen 2 NEW Trailer and new poster and we can't wait for November 22, 2019 for this to hit theater .  Are you excited too?  My girls and I are huge fans of Frozen and I'm excited to see what they came up with for the second movie.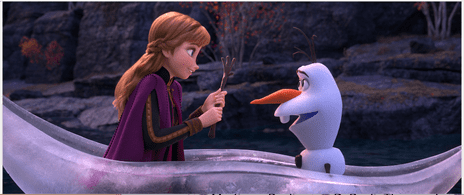 Olaf is my favorite character… he's the perfect mix of funny and serious. Who is your favorite charactor?  Did you know that the first Frozen movie, which opened in 2013, is the highest grossing animated film of all time?  Yup!  My girls were little then and we played the movie over and over again, every day.  Of course, we also played the songs when the movie wasn't on.  As a result I know all the words from every song from Frozen.  So I am really lookin forward to hear the music in Frozen 2.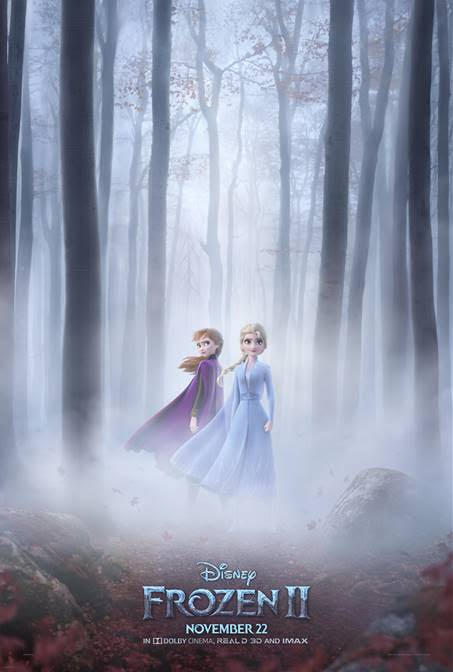 Frozen 2 is the newest edition to Disney Films.  "Frozen" won an Academy Award® for best animated feature film of the year. The film's iconic song, "Disney Films," with music and lyrics by Kristen Anderson-Lopez and Robert Lopez, also won an Oscar® for best achievement in music written for motion picture, original song.
Why was Elsa born with magical powers? The answer is calling her and threatening her kingdom. Together with Anna, Kristoff, Olaf and Sven, she'll set out on a dangerous but remarkable journey. In "Frozen," Elsa feared her powers were too much for the world. In "Frozen 2," she must hope they are enough.
Frozen 2 New Trailer
What do you think?
Frozen 2 hits theaters this fall, November 22, 2019.  Check back for more information.