Fun Summer Graphic Tees
Summer is almost here and it's time to go through your closet and see what you need to have a fun summer.  I gathered 10 super cute fun summer graphic tees that are a must-have for your summer wardrobe.  The best part is most of them are under $25.
Check them all out and let me know which one you like best!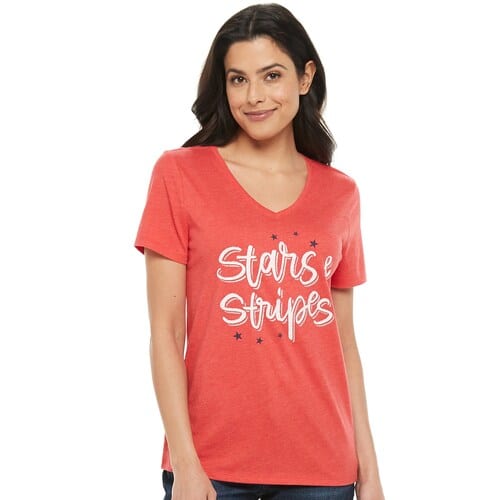 Stars and Stripes Graphic Tee that is perfect for Memorial Day and the 4th of July.  It's normally $10 but right now you can get it for $6 with the sale!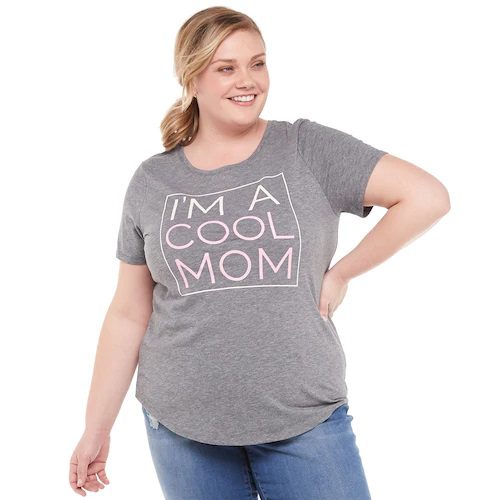 I'm a Cool Mom Graphic Tee – A must-have for all moms this summer!  It's $16.00 but right now you can get it for $6!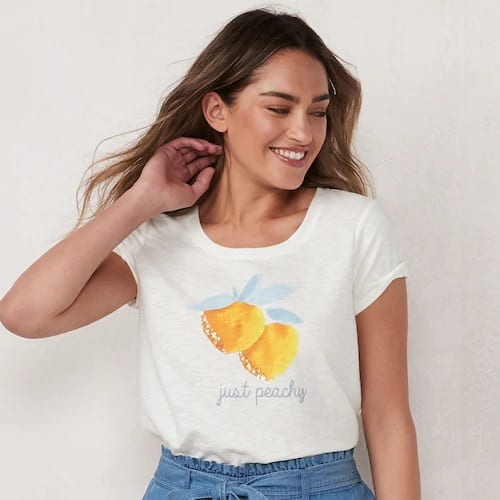 Just Peachy Graphic Tee – This fun tee is perfect and it's from the Lauren Conrad line!  It's $26.00, but on sale right now for $14.99.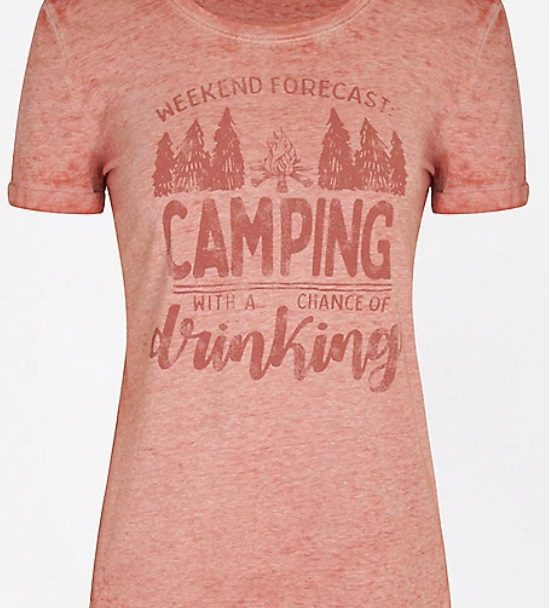 Just Peachy Graphic Tee – I love this tee, and the color is a great summer color!  It's $20 shipped!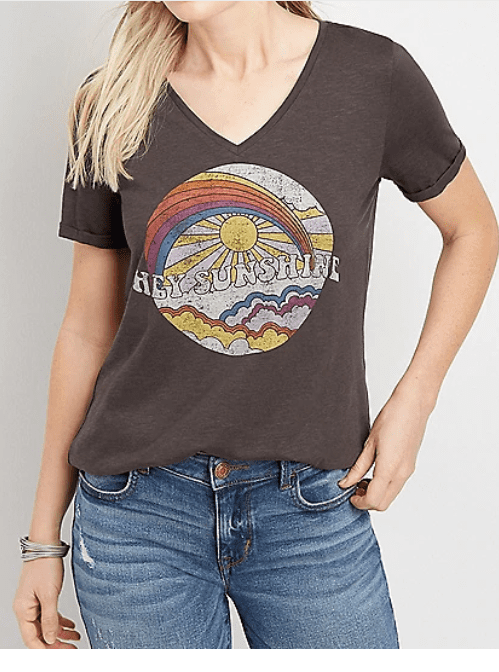 Hey Sunshine Tee – I love the vintage look of this tee.  I hope we have Sunshine all summer long.  The price of this tee is $20 shipped.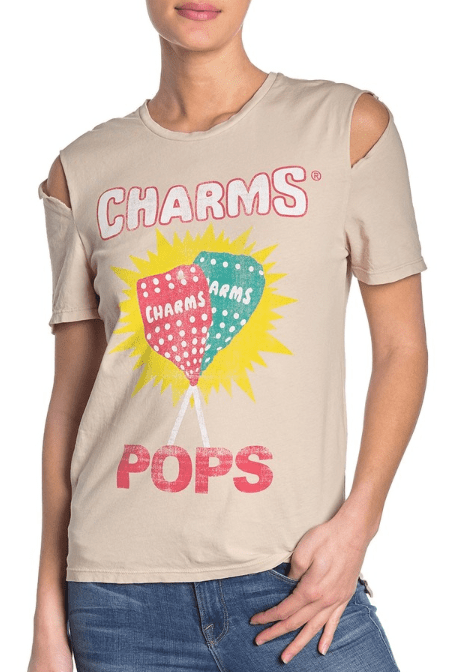 Charms Pops Tee – Lollipops always make me think of Summer.  This adorable tee is only $16.97!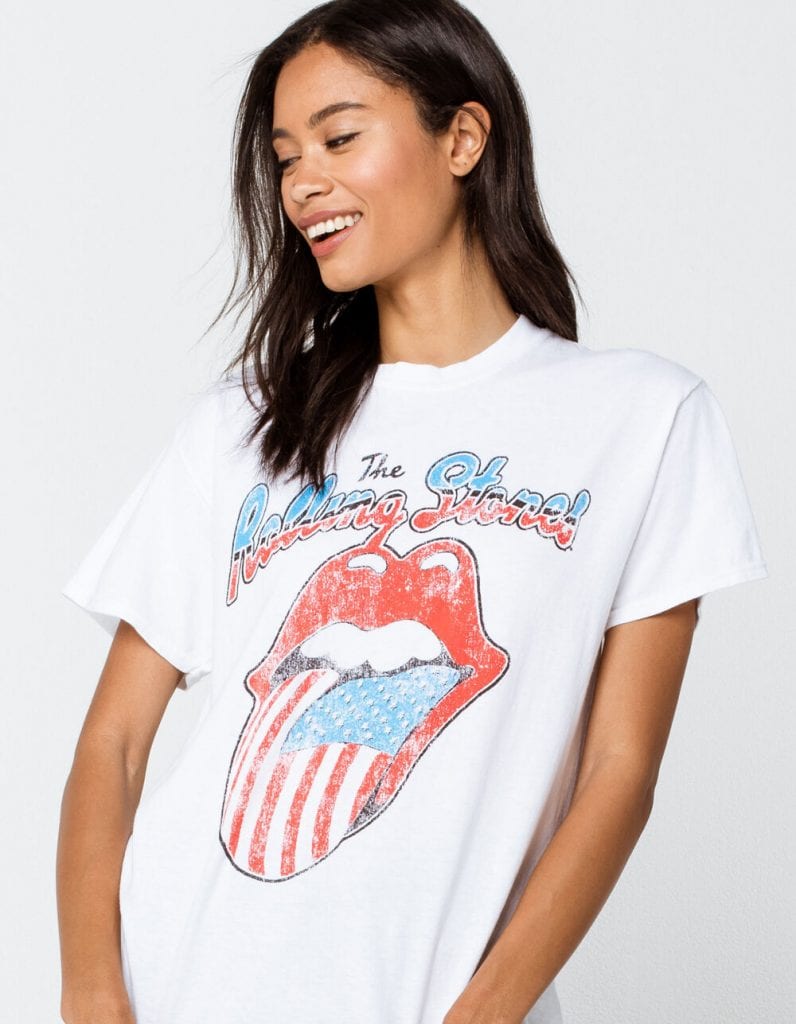 Rolling Stones Tees – Rock Band Tees are super hot right now.  They have all sorts of bands, so take a look around.  This tee sells for $24.99.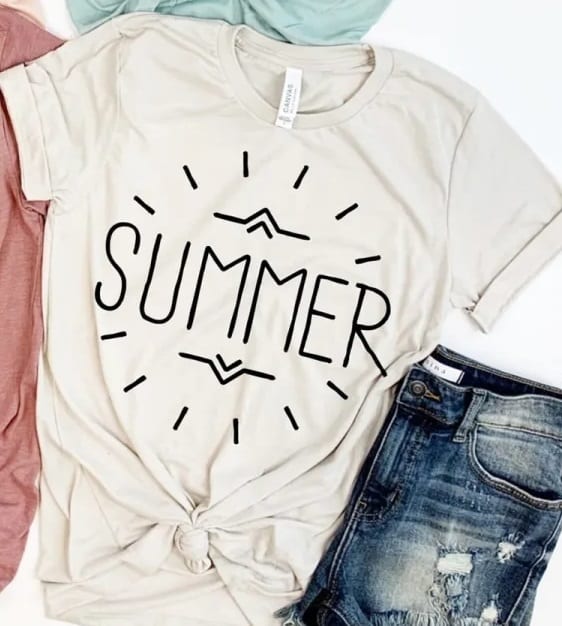 Summer Graphic Tee – Nothing says Summer better than this tee!  Grab it for only $14.99 + shipping.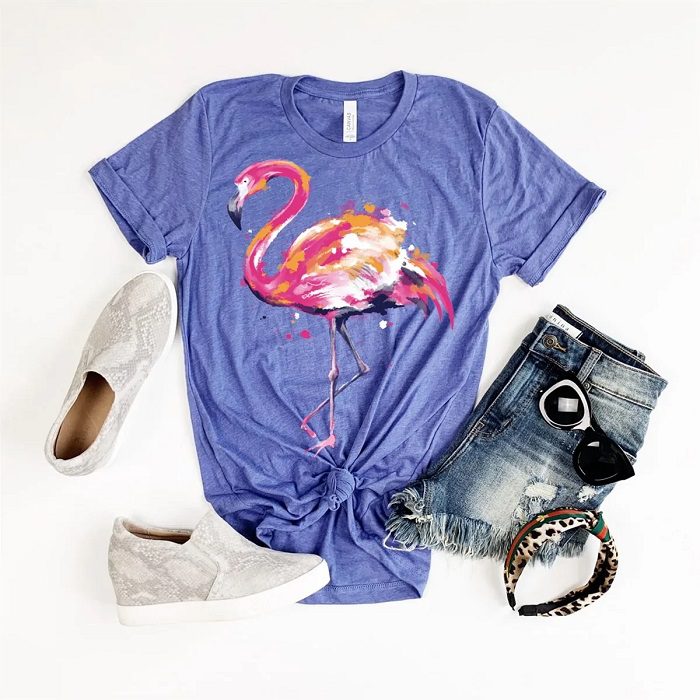 Flamingo Summer Tee – I love Flamingos!  This tee is so cute and the colors are awesome.  You can get this one for just $14.99 + Shipping.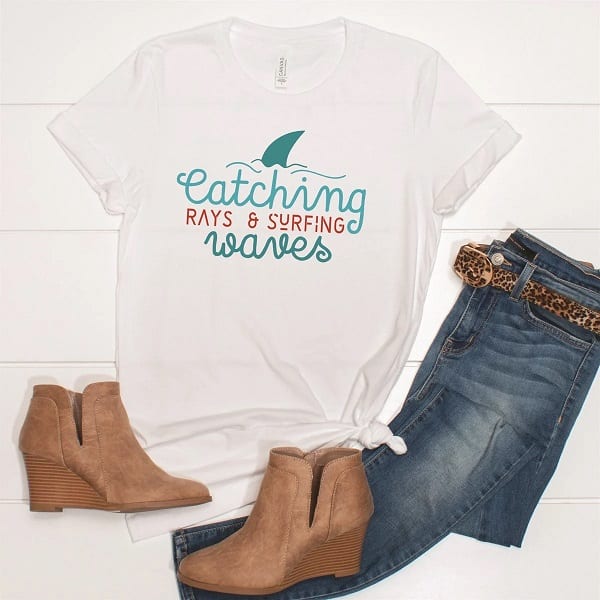 Catching Rays and Surfing Waves Tee – This tee just makes me want to pack a bag and head to the beach!  And it's only $14.99 + shipping!
I hope these tees put some sunshine in your day!
Make sure you bookmark my Hot Deals page so you're in the know!