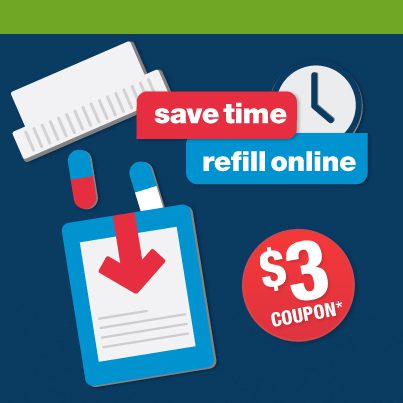 Get a $3.00 CVS Coupon with Prescription Management
Do you have prescriptions at CVS/pharmacy? Did you know you can manage your prescriptions from your CVS.com pharmacy account ? If you aren't familiar – it's easy to sign up, it keeps track of prescriptions, and is a great time saver for busy people, especially moms, on the go.   Just CLICK HERE and follow the instructions.  It'll only take a minute and if you already have a CVS.com account, then once you sign in, it'll pull most of your information for you.  You will just have to verify a few things.  Then you can see a list of your prescriptions and refill information.
And right now you will get rewarded for signing up!   Today through 5/24/13,  anyone who signs up will receive a $3.00 off coupon emailed to them on May 24.
More details will be found here: www.cvs.com/mycvs.