This sponsored post was made possible by Double Duty Divas and DressFirst.com. I was compensated for my work on this campaign. All opinions are 100% mine.
The holidays are coming so that means the Holiday Parties will soon begin.  While some of them may be casual, some may not.  That means you may be looking for a new party dress.   I have NO Dresses that fit me right now since I've lost weight so I'm going to have to get one if my husband's company has their annual holiday party.  We haven't heard yet as sometimes they do it after the holidays.  Either way I'll need something new.
DressFirst has dresses for any special occasion you may have including evening dresses.  I had so much fun browsing through the website as their selection is amazing and they are all so beautiful.  I'm not sure what style would even look good on me.
I'd ultimate love to wear something like this but I'm not there yet…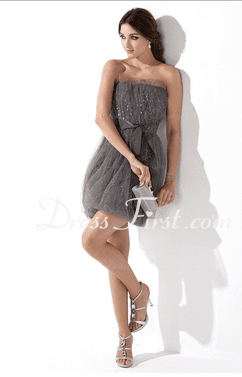 I don't have the legs for this and may never, but I'll try.  And I would feel so uncomfortable in a strapless but I love this dress, color and all!  I'd probably pick something more like this if I wanted something shorter…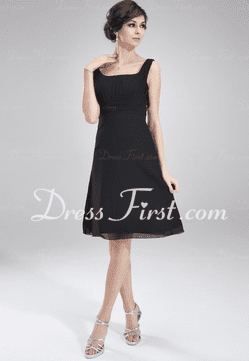 This black dress is totally my style and I think this would fit me and complement my shape.  I love how simple it is and not too short with it being right at the knee.  Of course this may fall differently on me but I love it.
And if I wanted to go with something longer I'd pick this one…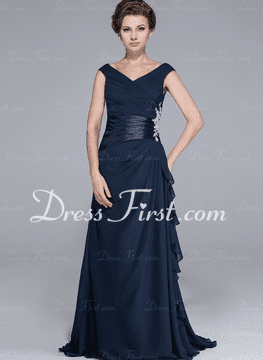 I absolutely love the a line style and I think the way it gathers on the side would compliment my figure.  It's considered a mother of the bride dress but I'd totally where this to a nice holiday party.  And the dark navy is a beautiful color for this time of the year.  However it also comes in a lot of other colors for other times of the year.
The selection is huge and they come in all sizes including plus sizes.   Definitely a site I'd suggest you bookmark for when you need a dress for a special occasion.  How are the prices?  Considering a fancy dress will run you a lot of money, these prices are amazing and the sale they are having right now is awesome.  They also sell accessories so it's a one stop shop!  That's the perfect time saver for a busy mom like me.  Now I just have to find time to dress up like an adult and wear one of these dresses!