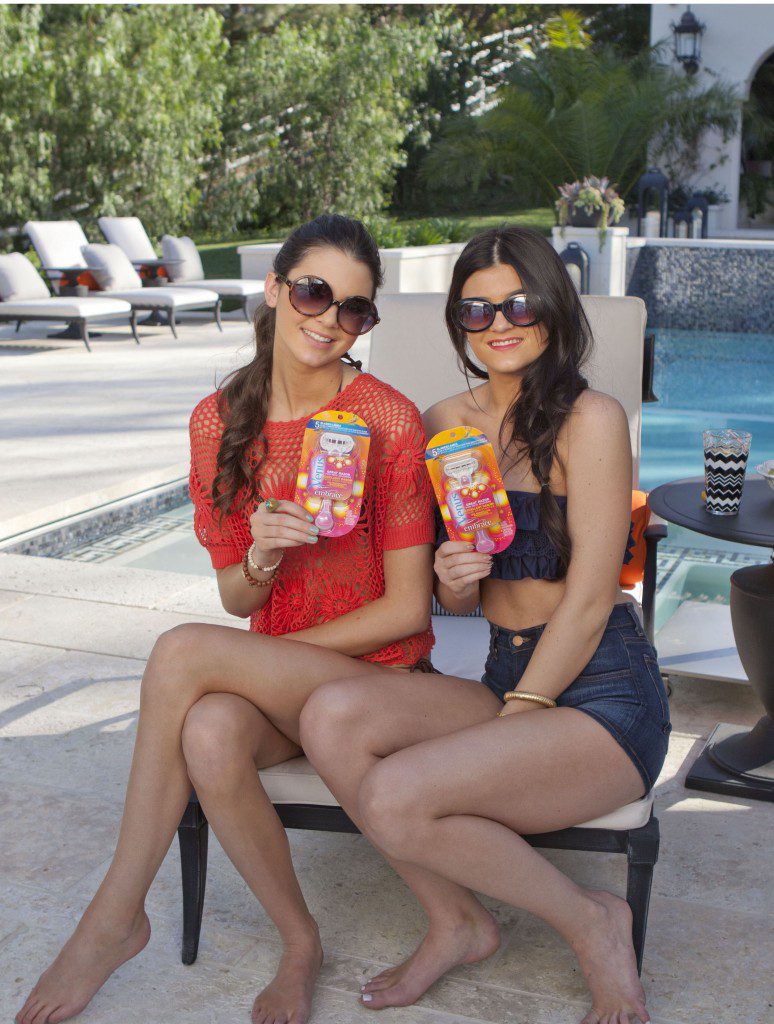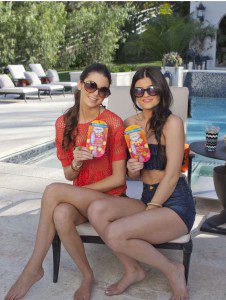 Product Name: Gillette Venus and  "Getting Ready with Kendall & Kylie"
Product Information: Gillette Venus has been "Getting Ready with Kendall & Kylie" and created a new video series with the Jenners, the youngest members of TV's hottest reality family, on the Venus Facebook page.  The Jenners are the Creative Directors of the video series to bring fashion and beauty tips to girls, including how shaving with the right products can help them confidently rock whatever look they go for, no matter what they're doing.
This first webisode is all about getting ready for special events like a school dance or party. At the end of the first webisode, fans will have the chance to vote for their favorite outfit that they want to see the Jenners wear to a special event.
Venus® Embrace®, now in new fun, vibrant packaging, is the brand's most technologically advanced razor. It is designed to give girls ages 12-18 an incredibly long-lasting shave to have that confidence and smooth legs no matter where they are – a school dance, first date or girls night out.
Many girls today begin shaving without knowing proper techniques, or without the right tools, potentially resulting in missed hairs or nicks and cuts. The Venus Embrace's superior shaving technology for fewer nicks and cuts,1 combined with a "Perfect Shave Tips" guide, make it a perfect tool for first time shavers, or for any girl looking for smooth, beautiful legs. The guide includes useful information such as simple steps to a great have and answers to frequently asked questions, like how often to change blades, how to minimize nicks and cuts and how to prevent razor bumps.
Features & Benefits:
Five spring-mounted blades are positioned closely together to hug every curve for a closer, longer-lasting shave, so girls don't have to shave as often! A Protective Ribbon of Moisture surrounds the shaving surface for smooth glide and a comfortable shave
The Soft Grip handle that feels great in the hand and improves control, even when wet.
For the best in-shower experience, the Venus Embrace shaving system includes a ShowerPod™ with suction cup attachments for convenient razor and blade storage.
Satin Care Passionista Fruit Shave Gel – Inspired by this bright new Venus Embrace, Satin Care has introduced Satin Care Passionista Fruit shave gel, a perfect partner for the Venus Embrace razor to leave skin soft and satiny smooth.
Product Price: The suggested retail price of the Venus Embrace is approximately $5.99-7.99 which includes one razor and one cartridge. Satin Care Passionista Fruit (7 oz) will be available at food, drug and mass retailers starting in March 2012 for approximately $2.15-3.99.
My Thoughts – A razor specially made for girls aged 12 – 18???  I sure wish I had that when I was a kid.  Everyone new you started shaving your legs when they saw the band aid on the back of your leg from cutting yourself with the razor.  It happened ALL THE TIME.
I'm glad Venus made this razor to help teens today avoid that, because it's actually a bit painful.  But razors are made so much better than they ever were before and I've been using Venus razors for a long time and I haven't cut myself one!
I like the idea of these videos because it's hard enough being a teen these days, but to have some other teens to look to for advice – especially fashion advice – can be very helpful!
Disclosure: I received the same prize as the winner for review. My opinions are 100% mine.