Here is a GREAT Gift Idea for anyone on your shopping list – and it's available last minute and WILL Arrive on Time!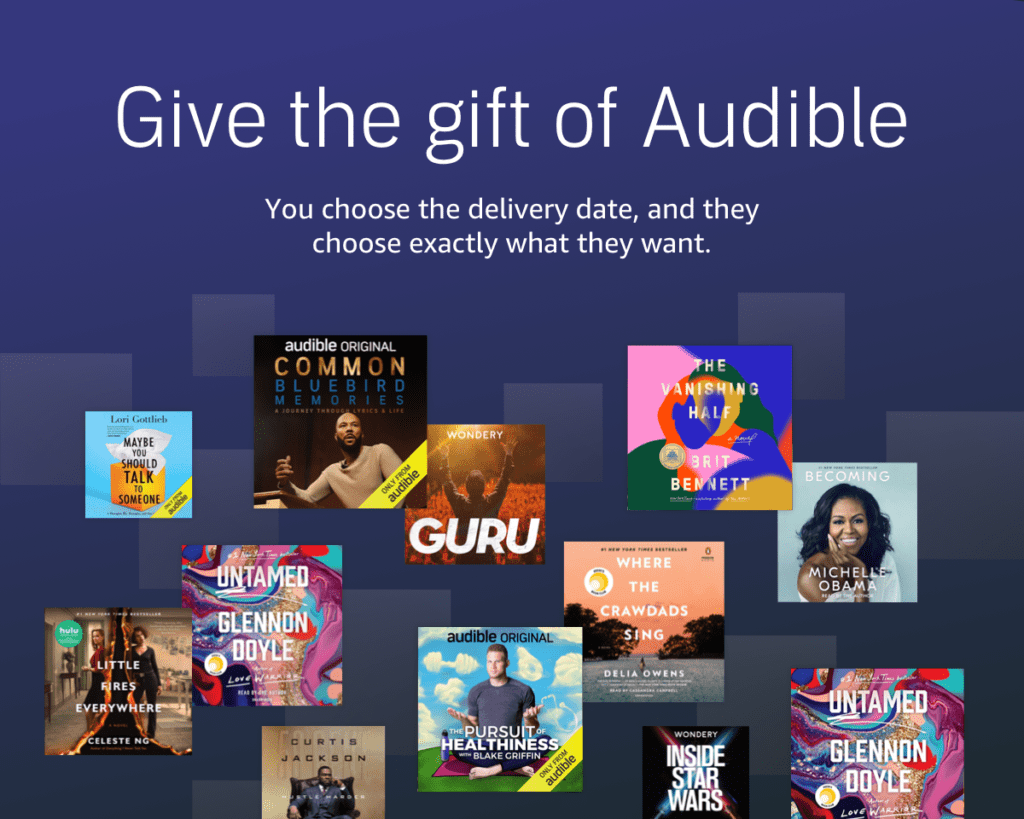 It's very easy to Give the gift of Audible!  It's very easy to purchase and gift and you can purchase a 3 or 6-month membership or a 12-month membership.  The recipient will receive 1 credit for each month of the membership where they can download a book to keep no matter how long they keep their membership.  It is theirs to keep forever. PLUS they have hundreds of books that are FREE to listen to, included in the membership!
Amazon will send your gift recipient an email on the day you choose along with redemption instructions or allow you to print and give it directly based on the option you select. The gift recipient can start their Audible Premium Plus membership right away. Current Audible members will receive all credits from a redeemed gift membership at once. Their current plan will not be extended or interrupted.
If you would like to try Audible Plus for FREE and get up to TWO Free Books, you can get a TRIAL HERE.