Product Name: Go Back to School with Fantastic Sams® This Fall
Product Information: Back-To-School season is just around the corner and that means it's time for kids and teens to shed those summer styles and get ready for a new school year. The back-to-school season is the time of year when everyone wants to look their best and that means a visit to their local Fantastic Sams® Hair Salon!
Pam Kelly, Senior Director of National Technical Education for Fantastic Sams® Hair Salons offers these tips on the latest hair trends to get your kids school-ready this Fall!
The summer sun and poolside fun can really do a number on your hair. Get your kid's hair back in shape with a deep conditioning treatment at your local Fantastic Sams® Hair Salon.
No more bad hair days for elementary-aged boys! The buzzed cut is still popular among boys and their moms! It's a low maintenance hairstyle and it'll be the least of your worries if he's running late to school. Choose a cut that is short, but leaves enough hair for your boy to spike it with our fantasticstyle™ firm hold gel when it grows out.
Spend more time on after-school activities than on your hair. Save time during your morning routine and have the perfect beach-inspired wave by braiding hair at night. Finish the look with fantasticfinish™ finishing spritz for a flexible yet lasting finishing hold.
Add some personality to your hair without a drastic change: hair accessories are all the rage! Complement your hair with a jeweled headband or flower hair clip for the ultimate girlie look. As for guys, baseball caps are great to represent your favorite sports team, but eliminate "hat hair" with fantasticstyle™ firm hold gel.
Don't forget that back-to-school is more than just haircuts! Many high school and college students are looking to express or change their look with a new hair color. Try adding face-framing highlights to brighten up the look.
Fantastic Sams® is one of the world's largest full-service hair care franchises providing the same quality services as independent salons, but at a fraction of the cost, making it a great option for moms and dads to add to their back-to-school to-do list!
You can find more information about Fantastic Sams®, including monthly coupons and hair tips, on the Fantastic Sams Facebook page.  You can print a coupon good in August at Fanstastic Sams for $3 off an Adult Cut and $2 off a Kids Cut.
My Thoughts:  I've really been enjoying the Fanstatic Sams products I've been able to review.  I just recently finished up the Shampoo I received and I'll be heading there soon to get more.  This time I was able to try the following products…

fantasticrepair™ Moisturizing Masque: Weekly deep conditioner for dry, stressed hair. The deep conditioner restores moisture to overly dry or damaged hair, seals the cuticle and imparts shine. Apply a small amount of product throughout the hair from roots to ends, leave on for 2-5 minutes and rinse. Use weekly or more frequently as needed.
fantasticstyle™ Volumizing Root Lifter: The root lifter thickens the cuticle at the roots, adds body and volume, as well as provide flexible medium hold styling. How to use it: Shake well. Apply to clean, towel dried hair. Pump a small amount into palms, emulsify and distribute evenly into the root area of the scalp. Blow dry hair away from scalp for maximum body.
I've been coloring my hair for almost a year now and I find that it does need some deep conditioning from time to time so the masque was a great product for me to try.  It worked really well and my hair was noticeably softer the next day.  I will definitely put this into my weekly hair care routine.  Especially since I use a flat-iron everyday!
I was very excited to try the root lifter as my hair can be very drab some days.  I followed the instructions to apply it to the root area and since it's a foam, it's very easy to apply.  I then dried my hair paying careful attention to dry the root area first.  After that I went to bed because I like to wash my hair at night.
The next day I noticed my hair a lot more body than it normally does, especially after sleeping on it plus it felt thicker and fuller all around.  I absolutely love the root lifter and I would buy it again in a heart beat.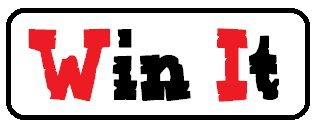 (1) Koupon Karen reader will win a Fantastic Sams prize package which will include the following…
One (1) $25 Gift Certificate
One (1) fantasticrepair™ Moisturizing Masque
One (1) fantasticstyle™ Volumizing Root Lifter
To enter the giveaway, use the rafflecopter widget below. You can now sign in with Facebook and it will remember you each time you enter another rafflecopter giveaway. Of course Facebook is in no way associated with this giveaway, the people of rafflecopter just want to make it easier for you to enter giveaways now.
As a reminder, comments left on Facebook or Twitter will not be included.
Disclosure: I received the same prize as the winner for review. My opinions are 100% mine.