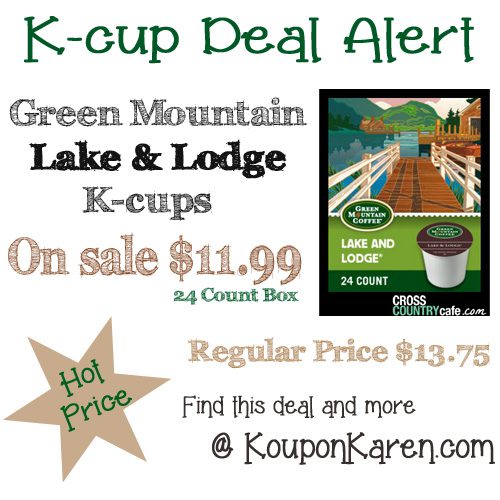 Green Mountain Lake & Lodge K-cups for $11.99 a Box

Today is the last day to get Green Mountain Lake & Lodge for $11.99 a Box of 24!  Lake and Lodge is a dark roast Keurig Kcup coffee with a smooth taste that lacks the typical dark roast bitterness. On the lighter side of dark roasts. This is a bold cup of coffee but, not overwhelming or daring. Lake and Lodge has a classic taste that will appeal to most coffee drinkers. A great every morning cup of joe!
Plus check out this ebook where you can save 10% off this purchase!
Check out the sale… HERE.  And when you spend $59 or more shipping is FREE!  So grab a friend and place an order!
This sale ends Tuesday 8/12/14 so SHOP NOW!