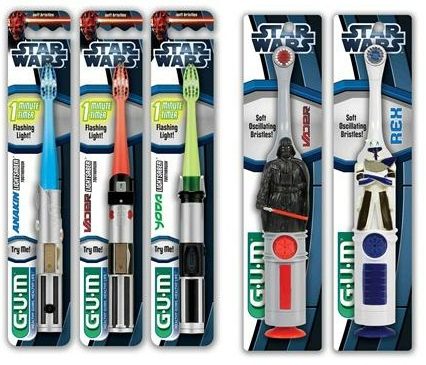 Product Name: Sunstar GUM Star Wars Toothbrushes
Product Information: Sunstar GUM recently launched a new line of Star Wars toothbrushes in the spirit of the re-release of The Phantom Menace in 3D. In addition to the manual brushes that launched the other month, Sunstar GUM has now come out with a line of Power and Lightsaber brushes with the intent of encouraging children to brush more often.
Encourage your children to Brush Like a Jedi™ and help them defend against cavities by brushing their teeth with the GUM Star Wars toothbrushes! The Power brushes are available in your children's favorite characters including Darth Vader and Clone Captain Rex, and the Lightsaber toothbrushes are available in Anakin Skywalker, Yoda and Darth Vader.
My Thoughts:  My girls are HUGE Star Wars fans so they were super excited to receive this toothbrushes.  What fun to have characters on your toothbrush and some of your favorite too!  Before they brushed the first couple of nights they had some mini duals with the ligthsaber ones and I'll admit it was cute… but then one night they did it while brushing their teeth which meant there was toothpaste all over the counter!
They couldn't resist and I can't say I blame them!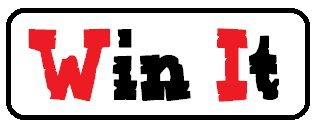 (1) Koupon Karen reader will win 2 GUM Star Wars Lightsaber Toothbrushes and 2 GUM Star Wars Power Toothbrushes!!
To enter the giveaway, use the rafflecopter widget below. You can now sign in with Facebook and it will remember you each time you enter another rafflecopter giveaway. Of course Facebook is in no way associated with this giveaway, the people of rafflecopter just want to make it easier for you to enter giveaways now.
As a reminder, comments left on Facebook or Twitter will not be included.
Disclosure: I received the same prize as the winner for review. My opinions are 100% mine.