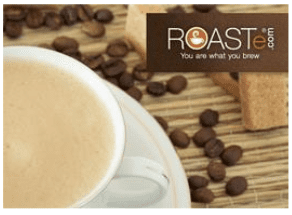 One of today's deals at Tippr is for $20 worth of Beans, Coffee Makers, Gift Cards and More at ROASTe.com for only $10.
If you are new to Tippr you'll receive $5 in your account when you sign up so this deal will only cost you $5!!!
You'll find this deal in Seattle.