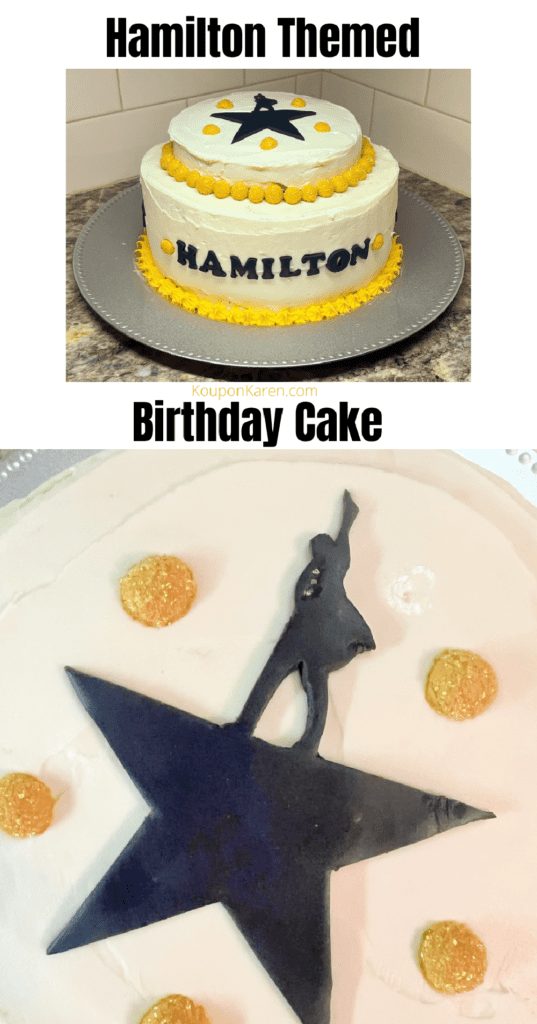 If you are a BIG Hamilton fan like my daughter is, you may like this Hamilton Inspired birthday cake her friend made her.  Simple yet perfect for the Hamilton fan to celebrate their birthday.  All you need now is the Hamilton Original Broadway soundtrack!  Oh, and the actors.  That would make for an awesome birthday party!
Hamilton Inspired Birthday Cake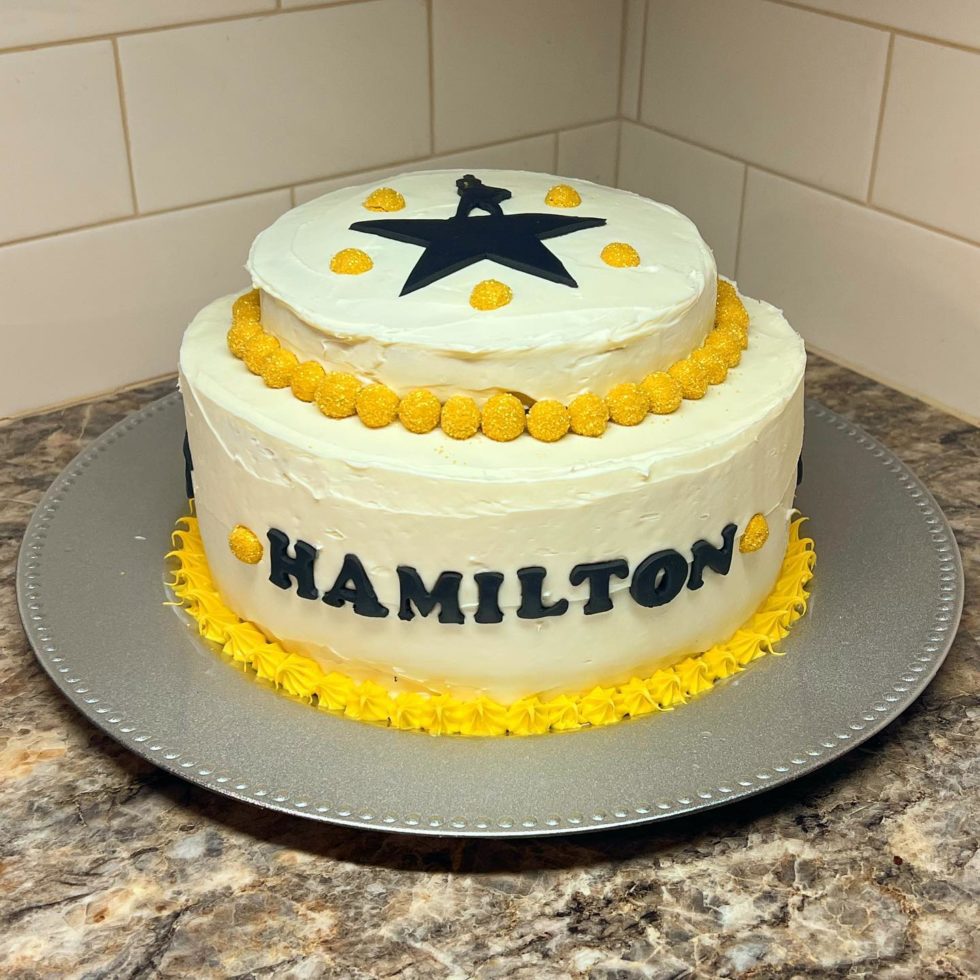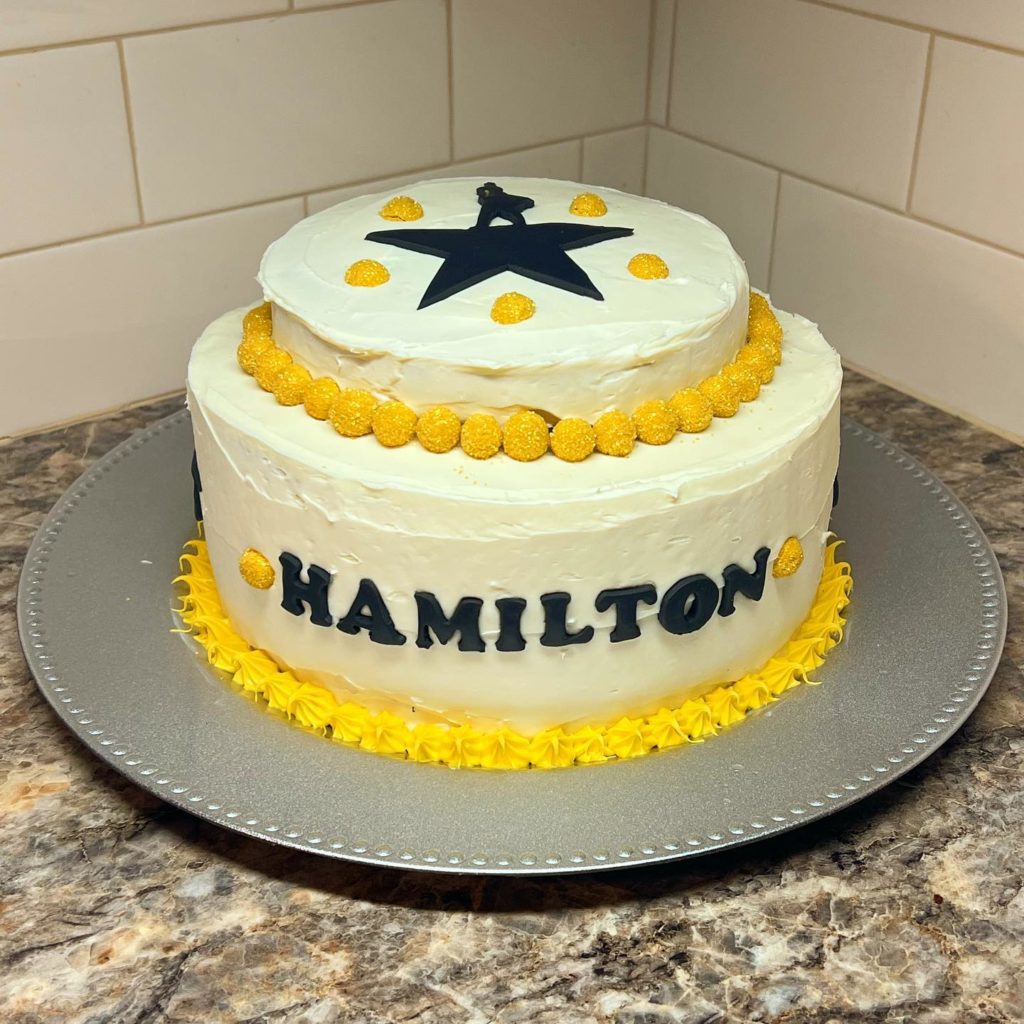 This Hamilton Inspired three layer cake was delicious.  She made a chocolate chip cake which she used a yellow cake recipe for and added chocolate chips.  She put frosting between the layers of cake and used skewers to keep all 3 layers in place so they didn't slide.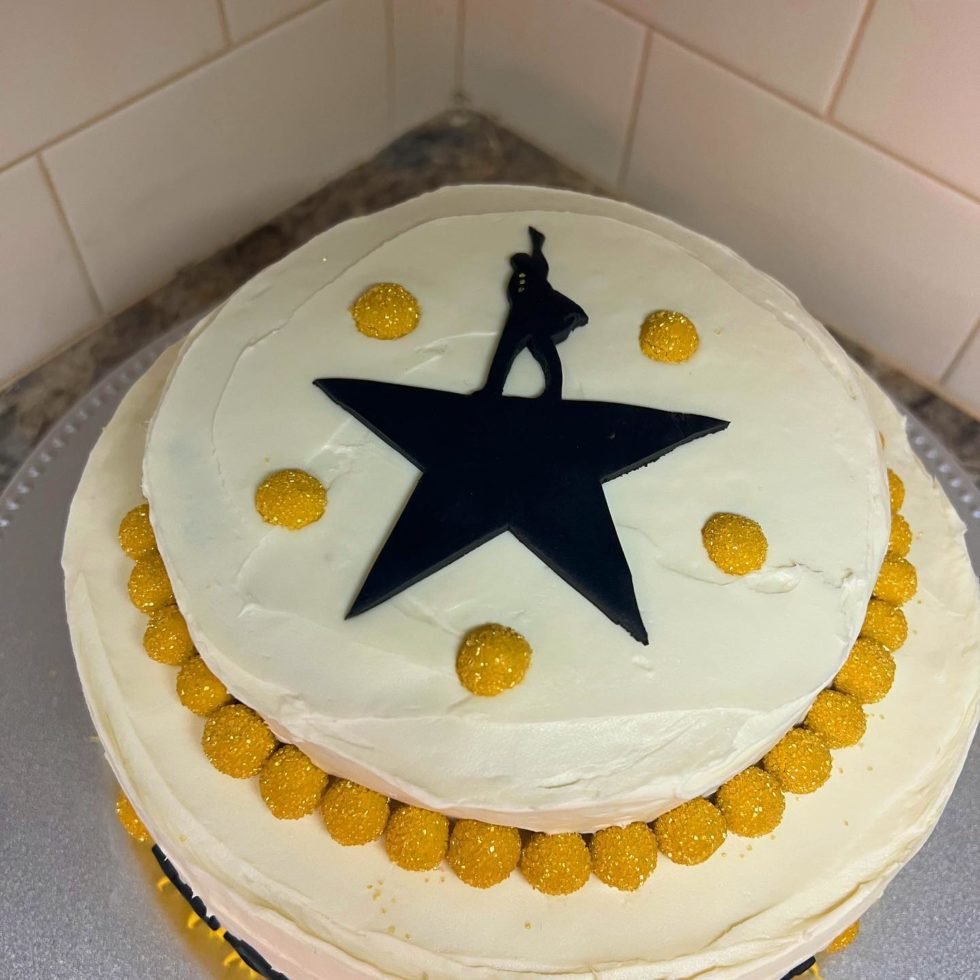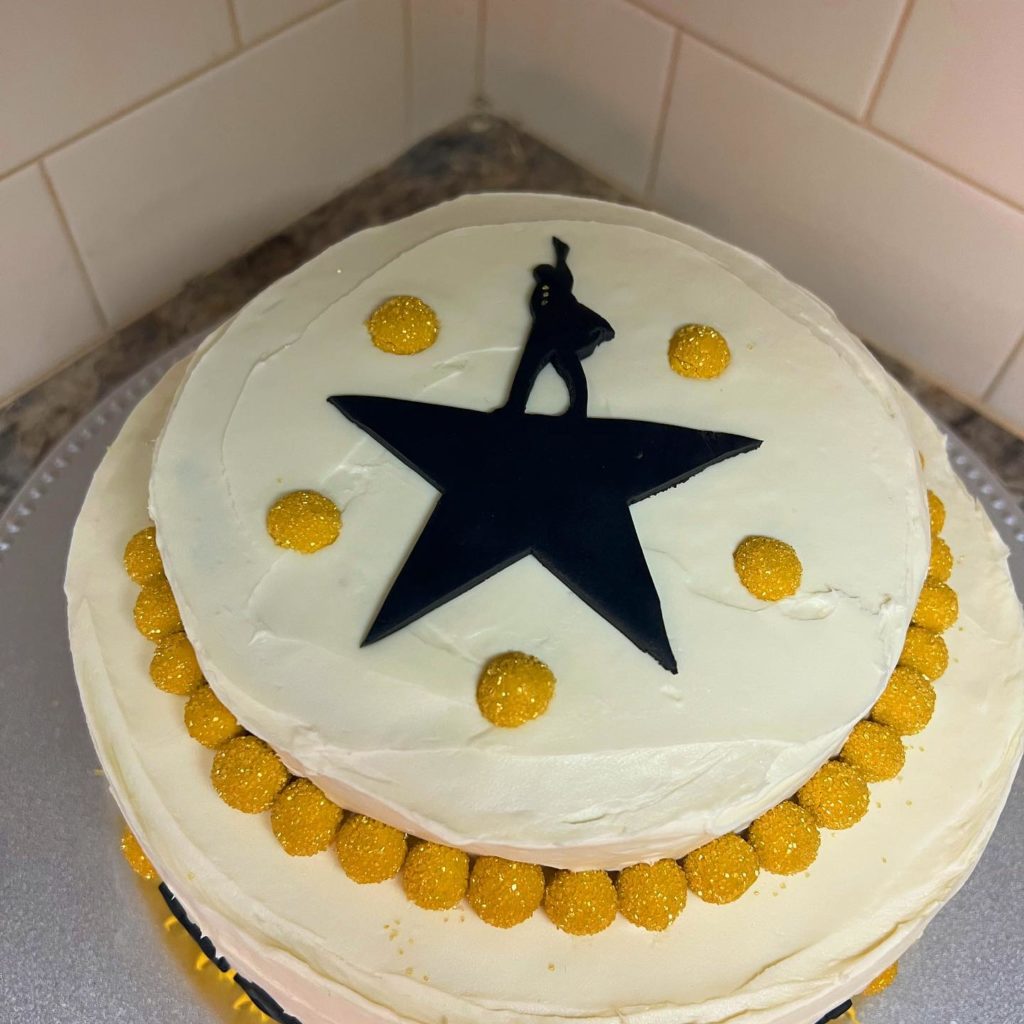 The top layer was trimmed with yellow balls of fondant that were covered with gold sprinkles which made them sparkle!   The baker is 12 years old and loves baking and is super creative.  I asked her to make me a cake for my daughter's birthday and we came up with the theme of Hamilton and I told her to surprise me.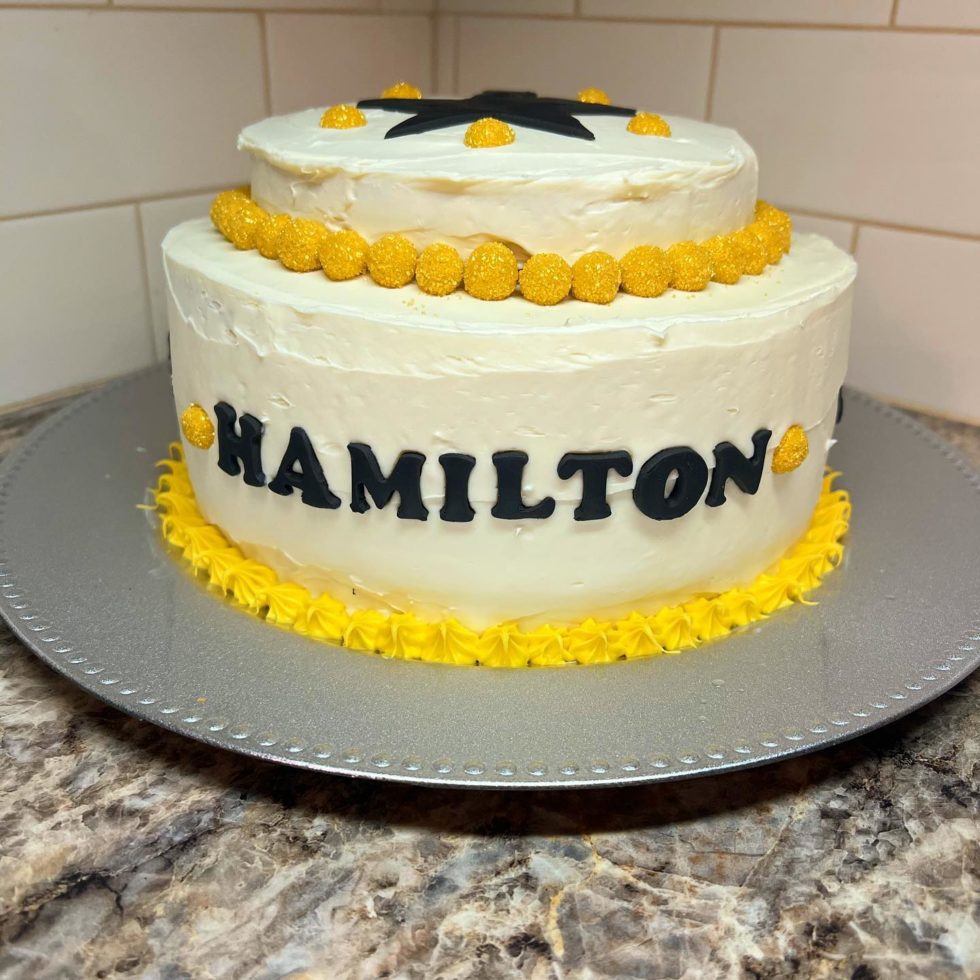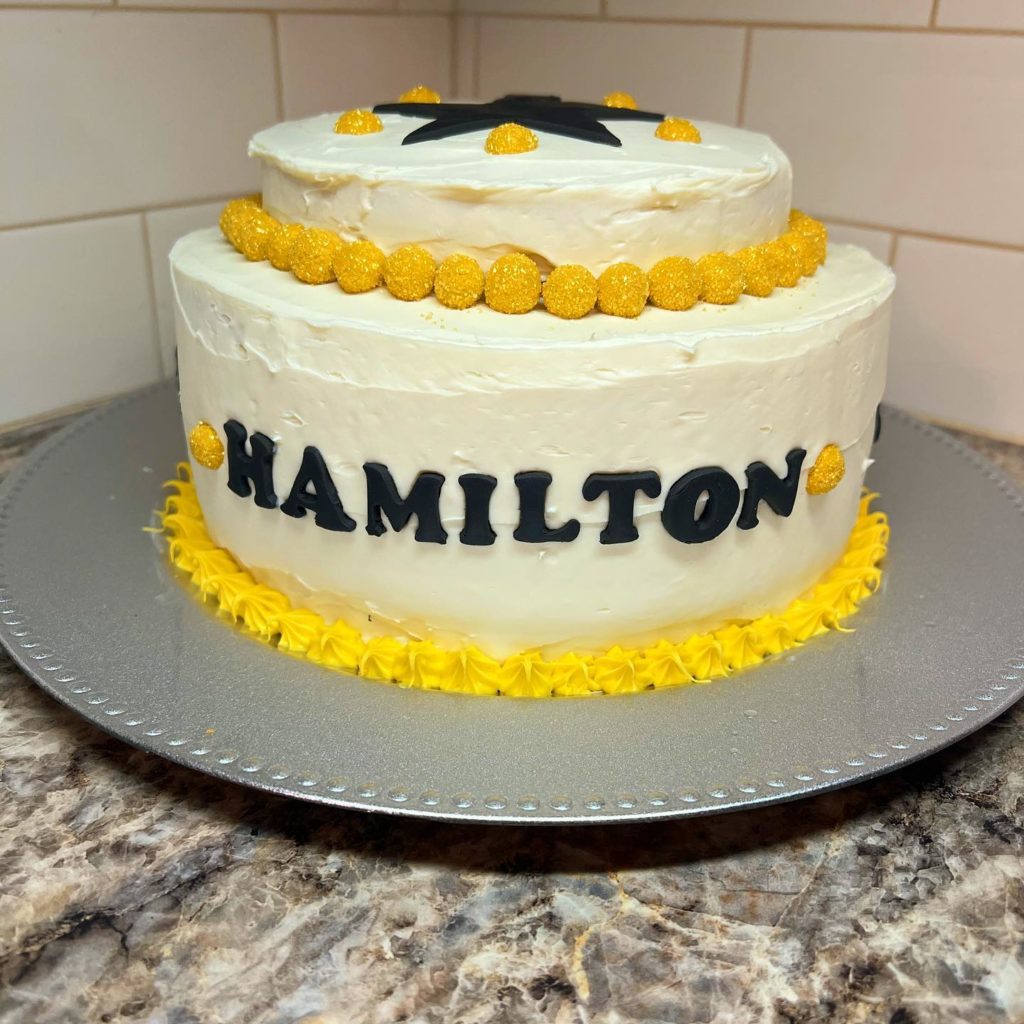 I love what she came up with.  Fondant isn't easy to use but she's good!  She used fondant cake Alphabet Cookie Stamps for the lettering.  Looks easy but the fondant has to be at the perfect temperature to cut well.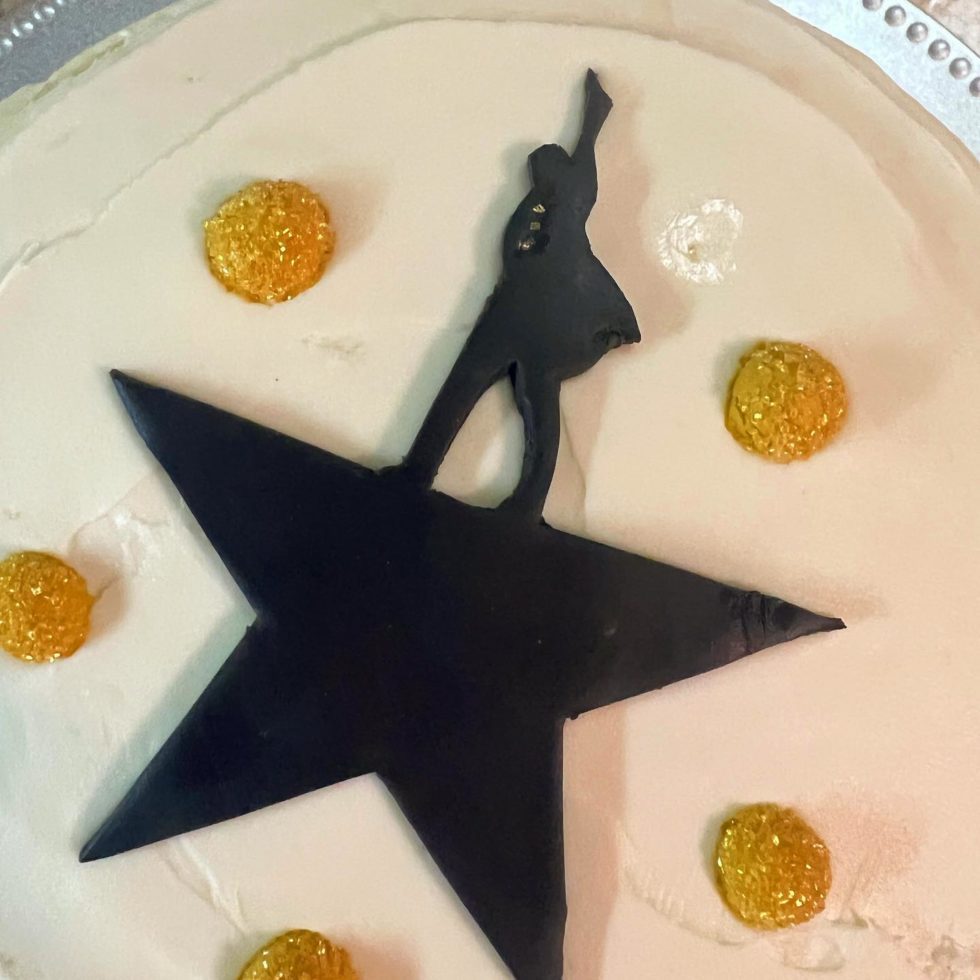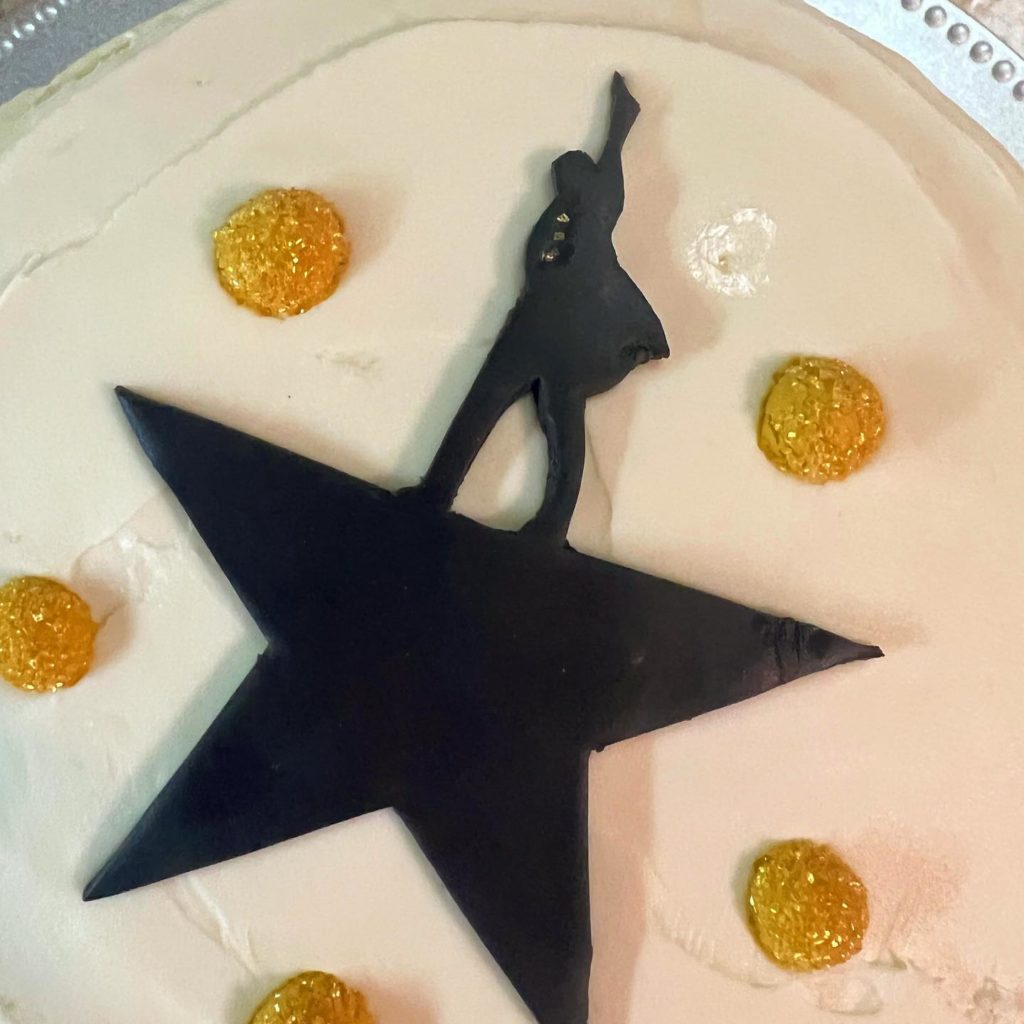 The Hamilton inspired cake came complete with The Hamilton Logo which was hand traced and cut out of black fondant.  She did such a GREAT job!  The did tell me that rather than getting black fondant, they wanted to use what she had on hand.  So they turned white fondant into black fondant.  Sounds like it might be easy, but it wasn't!  You need the right color combos to make black fondant.  She did a great job!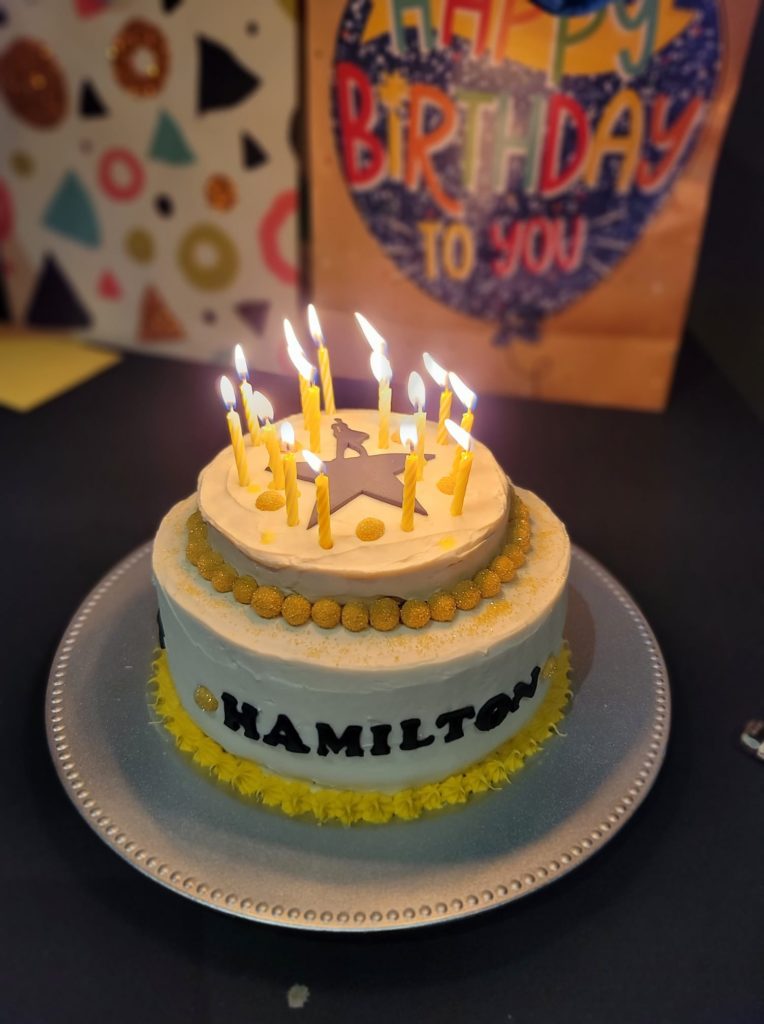 Complete with gold candles, it was beautiful and a HUGE hit at the party, not to mention delicious!