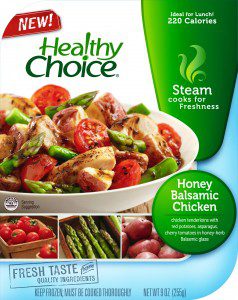 This week Healthy Choice launched a Progressive Coupon on their Facebook page – that's a coupon that increases in value as more people sign up to get one!  The coupon started at$.75 cents off and already increased to $1.00 off in just one day!
Here's how it works:
1.     The coupon's value started off at $.75 off one frozen entrée.
2.     The more people that "Like" the Healthy Choice Facebook page AND reserve a coupon, the higher the coupon's value, climbing up to a Buy One Get One Free offer.
3.     Coupon reservations close on October 25 or while supplies last.
So head on over the Facebook and reserve your coupon so we can all save even more!!