While every month should be Heart Health month, February is the month where we recognize keeping our heart healthy.  Without our heart, we have no life.
Heart Health Month
As you know, I love shopping at BJ's Wholesale Club.  And the fact that they take coupons, makes it even better!    But BJ's does more than give us great deals on products our family uses.  They carry products to keep our family healthy.  From fresh & frozen fruits and produce to organic foods.
This month they have a great selection of red, pink and purple produce which are good for keeping your heart healthy.  See below:

The girls and I love making smoothies so we headed to BJ's Wholeclub and picked up some fresh and frozen fruits to recreate the Cherry Berry Smoothie.  But my youngest doesn't like cherries so we substituted them for Raspberries!  It was so delicious!  Here is what we did….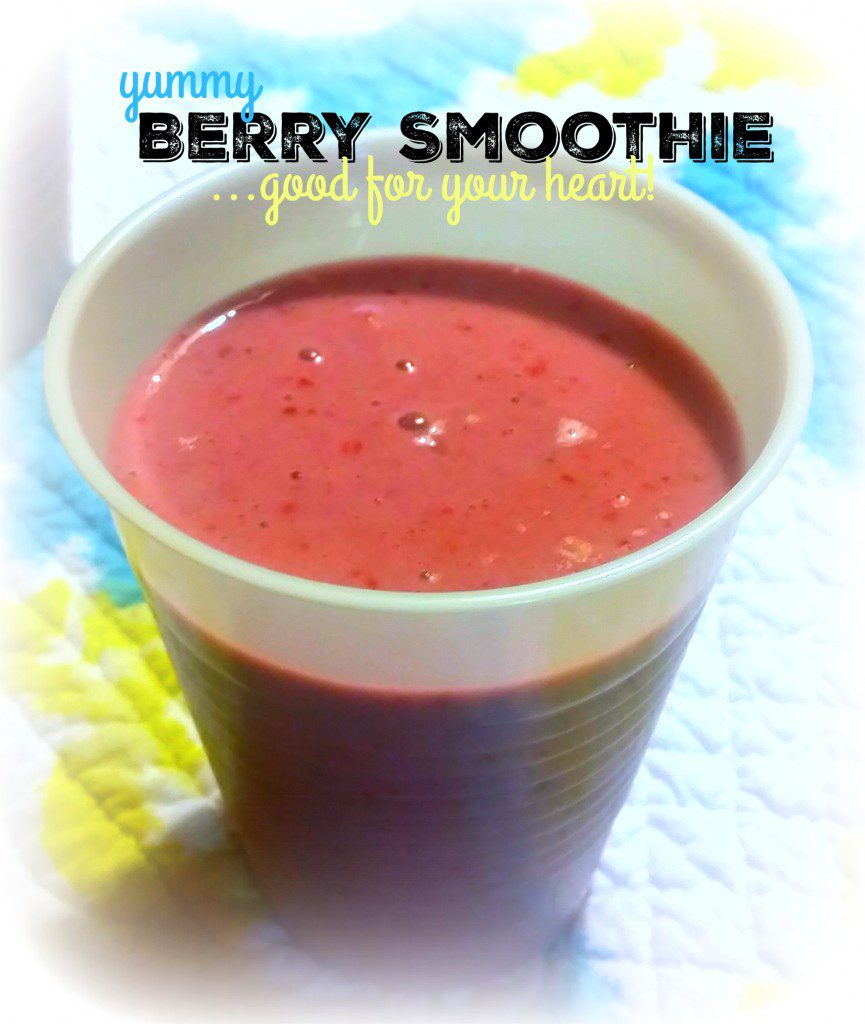 Berry Smoothie Recipe
2 containers of Yoplait Greek Strawberry yogurt
1 1/2 cups of Fresh Raspberries
1/2 cup Cascadian Farm frozen strawberries
1 cup lowfat milk
The kids loved it and it was perfect for breakfast.   And of course now that they tried that, they want to mix it up with other flavors of yogurt and fruits.  I'm okay with that.  Looks like we'll be heading to BJ's again this week!
This post is sponsored by BJ's Wholesale club.  My thoughts and opinions are 100% my own.