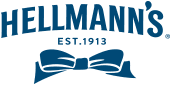 Hellmann's Recipes – Ultra-Creamy Macaroni Salad
Three items that we use often and I find on sale all the time are Lipton®, Ragu®, and Hellmann's® products. They are some of the go-to products that I like to keep on hand at all times.  They are all good products made with real ingredients.
Hellmann's® Real Mayonnaise – Made with real, simple ingredients like eggs, vinegar, and oil that's rich in Omega 3 ALA

Lipton® – Using only the top leaves of the tea plant, these youngest, tenderest, and most flavorful leaves produce the best, highest quality cup of tea.

Ragu® Old World Style – All natural Ragu® is now made with even more tomatoes for an even more nutritious sauce with the same great Ragu® flavor your family loves.
My youngest LOVES mayonnaise, but only the real thing so I stock up on  Hellmann's when it's on sale. She also likes to put it on her sandwiches herself so we try to buy the squeeze bottles whenever possible. My oldest loves potato salad and egg salad so, in the summertime, we make lots of both of them. Again, Hellmann's® Real Mayonnaise is the only one I will use in both recipes.
I checked out the  Hellmann's Recipes on the website to see if I could find something different to try this summer and I found lots of great recipes include one for an ultra-creamy macaroni salad that sounds so good. I haven't made macaroni salad with mayonnaise in years but I'm going to try this recipe.
Ultra-Creamy Macaroni Salad
Ingredients:
8 ounces elbow or rotini macaroni pasta
1 cup Hellmann's® or Best Foods® Real Mayonnaise
1/2 cup milk*
2 Tbsp. apple cider vinegar
2 tsp. firmly packed light brown sugar
4 green onions, thinly sliced
1 stalk celery, finely chopped
1 medium carrot, finely chopped
Directions:
Cook macaroni according to package directions; drain and rinse with cold water until completely cool.
Combine Hellmann's® or Best Foods® Real Mayonnaise, milk, vinegar, and brown sugar in a large bowl. Stir in macaroni, onions, celery, and carrot. Season, if desired, with ground black pepper. Serve chilled or at room temperature.
*Use more for a thinner consistency.
I imagine the light brown sugar will give it a nice sweetness that will make this amazingly delicious. I can't wait to try it!
If you are invited to any summer get together's I highly recommend you check out the recipes and try something new. And if you do let me know! And keep an eye on my site so I can tell you when you can snag a good deal on these three products!
Bookmark our Recipes Page here!