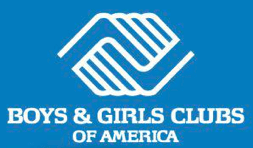 Back to School is here and we are hurrying to get all our last-minute things. My youngest needs a new backpack, her first one actually and she wants a Zebra print one. We haven't had much luck finding on yet, but I know we will. We bought them a few new clothing items but for the most part they can still wear some of their summer dresses until the weather gets cooler.
Have you been running around grabbing all your last-minute things this weekend? You aren't alone, I'm sure. Unfortunately not everyone can afford all that they need for the new school year. Boys and Girls Club of America (BGCA) and Disney have partnered to launch the Tools for Back to School initiative. This initiative features a pop-quiz style game, where supplies are donated to BGCA for every correct answer you score. SO you can help those in need by taking the pop-quiz!
You can also help while you are doing your last-minute shopping by shopping at JCPenny.  Through out the month of August, you can round-up your purchase and the rest of the money will go to the Boys & Girls Clubs of America.  It doesn't even have to cost a lot, every penny will count.  Check HERE for more details about this and see how much has been raised!
"I wrote this review while participating in a blog tour by Mom Central Consulting on behalf of Boys and Girls Club. I received a promotional item to thank me for taking the time to participate."