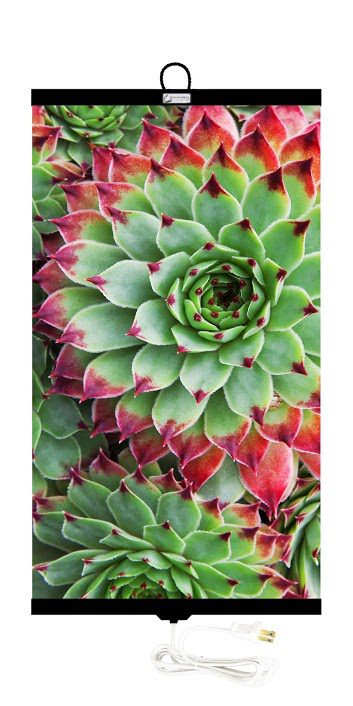 How about giving the gift of a wall-hanging infrared Room Heater?  I know a few people that would love it!  How about you?
Invroheat's Wall-hanging Infrared Room Heater is decorative wall art that is also a safe and energy-efficient way to heat your space! No more bulky space heaters that take up floor space or could easily get knocked over! Invroheat's simple, safe and money-saving design makes warming up a room easy!
Infrared heat is healthy as it retains moisture in the air. The Invroheat infrared heater never gets as hot as a conventional heater – safer for children and pets. The Invroheat has a safety auto shut-off to prevent overheating.
Invroheat is ENERGY EFFICIENT. It will save up to 50% on the cost of heating compared to a conventional space heater.
Invroheat wall hangings are silent and portable. Simply hang one on the wall and plug it in.
Size: 40″ x 22″; Weight: 2.5 lb; Capacity: Heats up to a 12×12 room; Wattage: 430W; For larger rooms, use more than one heater. For best results, Invroheat recommends not hanging unit directly across or in front of a window. It is not recommended for use in bathrooms, laundry rooms, kitchens or rooms that utilize GFI outlets. The heater should be plugged into an electrical socket (non-GFI) rather than an extension. Avoid plugging it into the same outlet currently used by other appliances.
You can find this on amazon
and right it's $99.99
with a coupon clip option of $30.00 off! ( originally $129.99).