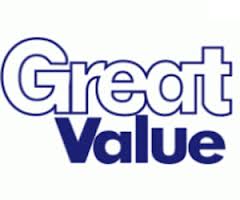 I am hosting Thanksgiving this year.  I've only done this once before and it was the year my oldest daughter was born.  She was barely 2 weeks old and we had dinner at our house because it was easiest for me as I had a c-section and wasn't up to going anywhere.  However just because we had it at my house, doesn't mean I did anything – because I didn't!  My husband brine and cooked the turkey and my mother did the rest of the  work!
But this time I will be doing a good portion of the cooking and I am looking to try a few new things.  I took on the challenge from Great Value products (Walmart store brand) to make some holiday recipes using 3 Great Value products – refrigerated crescent rolls, biscuits and pie crusts!
I've decided on the following items:
Asparagus wrapped in Great Value Crescent Rolls –  I've seen these online so many times and I keep saying I'm going to make them and never do.  They look pretty simple and yummy too!
Monkey Bread with Great Value Biscuits – My mother's friend makes this all the time and it's always a hit so I have a feeling everyone will enjoy it.
Chocolate Almond Crescent Cookies with Great Value Pie Crust – I'm not a big pie person, I love cookies so I'd rather turn a pie crust into a cookie then make a pie.  So I'm going to try these out.  They look simple and only require a few ingredients.  Hoping they come out as good as they sound!
I will be heading to Walmart tomorrow to grab the products I need.  Here is my shopping list…
(1) Great Value Crescent Rolls
1lb Asparagus
(4) Great Value Biscuits
Brown Sugar
(1) Great Value Pie Crust
Powdered Sugar
Almonds
Everything else I already have on hand for the 3 recipes.
This weekend I'll be making these yummy recipes and having a taste testing before the actual Thanksgiving dinner and I'll share the results (along with pictures) in case you are interested in trying any of them.
Disclosure: I received compensation from Ralcorp and The Motherhood for this post. My thoughts and opinions are 100% my own.