My family LOVES tacos. There are some months when we have tacos once a week! It's an affordable meal that we can customize to whatever we have on hand. Which we usually have most of what we need on hand as sour cream, shredded cheese, and soft taco shells are a staple in my house. Several years ago I started making my own taco seasoning as well for a few reasons. The most important one being is it was much fresher than the prepackaged brand and I knew what the ingredients were! But also because of the cost of it and taste. I could make several servings of taco seasoning for the cost of one pre-made packet! If you are making tacos a lot, then the savings add up pretty quickly! And seriously, it tastes so much better!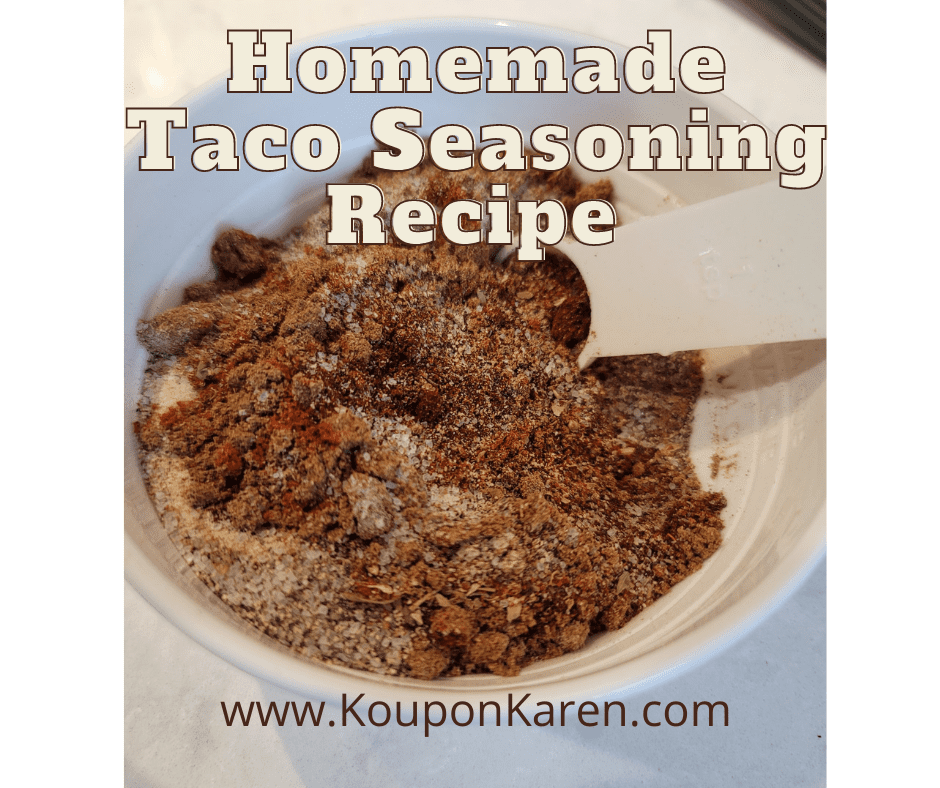 Here is the recipe I've used for years.  You can tweak it a bit to your liking.  But it's great as is.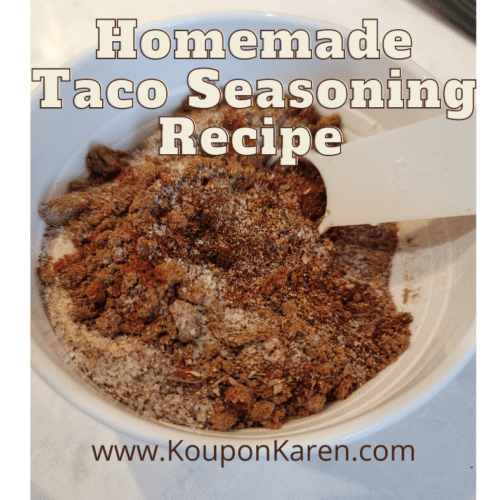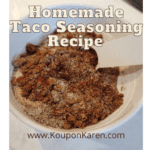 Print Recipe
Taco Seasoning
Ingredients
1/4

cup

Chili Powder

1

tsp

Garlic Powder

1

tsp

Onion Powder

1

tsp

Dried Oregano

2

tsp

Paprika

2

tbsp

Ground Cumin

2

tsp

Sea Salt

2

tsp

black pepper

add more if you'd like!
Instructions
3 tablespoons of Taco Seasoning and 2/3 cup of water for every pound of ground beef.
This should make about 12 tablespoons of seasoning.  For every 1 pound of ground beef, use 3 tablespoons of seasoning and 2/3 cup of water.
Store the leftover seasoning in an air-tight container.   I usually double the measurements so I have more for other nights.
Brown and drain the ground beef, then add the seasoning and water and let it simmer on med/low until all the liquid is absorbed.
Some of our favorite taco toppings are shredded lettuce, black olives, tomatoes, shredded cheese, corn, black beans, salsa, and guacamole.   But you can get really creative too and use a fun taco dish for all the toppings.