I have this new site I want to share with you that some of you may like. It's called FabKids and you can get some cute 3 piece outfits for the kids at great prices! You fill out the style survey and they match up an outfit for you. So no thinking on your part – perfect for the busy parent. Your first 3 piece outfit is only $25 shipped. Then each month after that you will get an email with a suggestion which you can or can not buy. There is absolutely no obligation to continue buying them.
But before you pass on this offer, CLICK HERE to take the Style Quiz and see what they offer you. Especially for the first month because you get a THREE Piece Outfit for only $25! And you can cancel anytime for any reason with absolutely no strings attached.
Take the Style Quiz NOW just so you can see the cute outfits.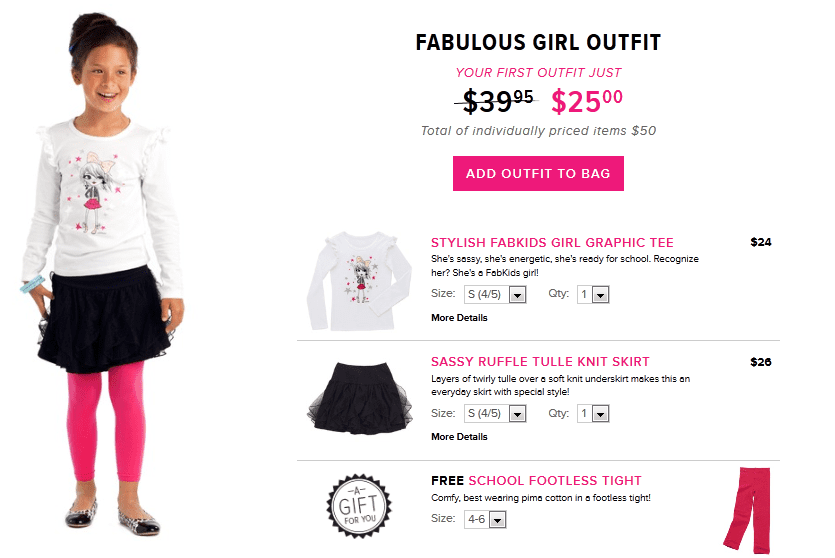 This is one of the outfits that was picked for my 5 year old…. she will love it, especially the skirt… so cute and all THREE pieces for $25!!  Plus I was offered a FREE Tshirt when I placed my order so really I'm getting a 4th piece too!
Take the quiz and let me know what you thought of the oufits.  And when mine comes, I'll share a picture of it on my daughter!