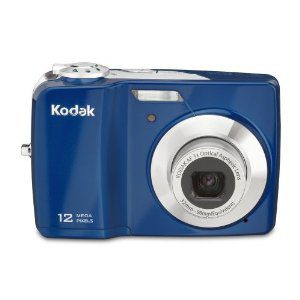 If you purchased the Kodak camera from Amazon yesterday that was priced so awesomely at $59.00 (I know that's not really a word) you can score a great deal on an extra Sandisk and a Camera Case today for that exact camera!
The Sandisk 4GB Secure Digital SD HC Memory Card (SDSDB-4096, BULK, No Reader)
is on sale today for only $4.72. The regular price is $19.99 so this is a GREAT deal. And the Universal Camera Case for Kodak EasyShare. is on sale today for on $1.66!!! Yup you read that right it's less than $2! The regular price is $14.99 so again this is another great DEAL.
Grab them both today before these prices are gone. And if you missed the Kodak EasyShare C182 Digital Camera (Blue)
yesterday for $59.00 you can still get a good deal on it today. Today's price is only $72.90. Not as good as $59.00 but better than the full price of $120.00!