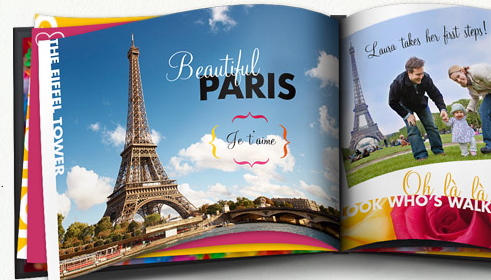 Snapfish has some HOT Photo Book Deals happening right now.  The more you buy the more you save.  If you are looking to make some photo books for either holiday gifts or for yourself, now might be the time to do it.  I make a photo book of each of the girl's Birthday's and I'm about 3 years behind which means I have 6 books to make.  I organized my pictures the other day and put them in folders on my laptop so I can start making my books.  With these two deals I have to get moving so I don't have to pay full price.
Here are the deals –
Both of these photo book offers end 11/13/12.
Now that we've finally unpacked everything after our move this summer, the girls have been enjoying looking through their birthday books and keep asking when I'm going to complete them.  I wish I had 4 more hours in the day.  Then maybe I could do one a month!