Disclosure: This post is sponsored by Lunchbox but all opinions are my own.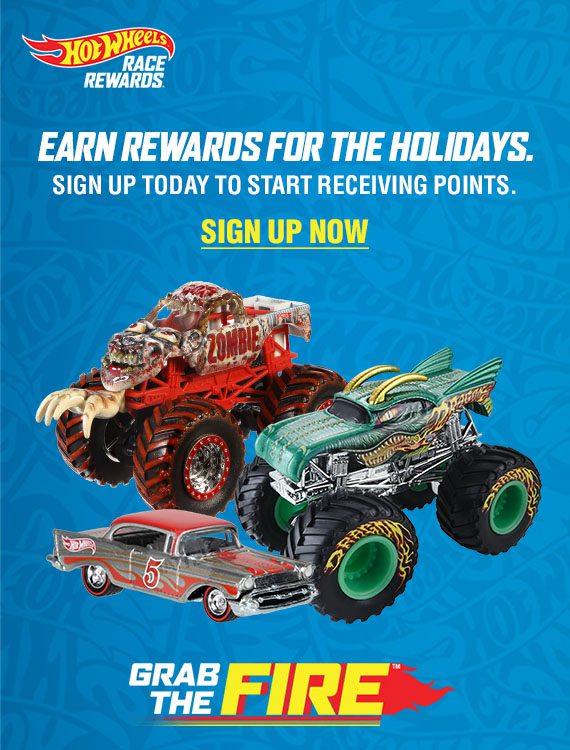 I know it's still early but the holiday season is upon us which means it's time to start thinking about shopping for gifts. One item that will probably be on many kids Christmas wish lists are Hot Wheels®. I mean who doesn't love Hot Wheels®?!
They are not only fun for all ages, but they are a great go-to gift for a child – boy or girl. My girls love Hot Wheels® and my parents keep a huge bin of them at their house because all the kids love to play with them, including Grandpa!
Hot Wheels® Race Rewards: Grab The Fire™ program
If you are going to be buying any, make sure you check out the Hot Wheels® Race Rewards: Grab The Fire™ program where you can earn EXCLUSIVE rewards on something you are probably already buying! All you have to do to redeem these exclusive rewards is buy, scan and earn. It's super simple.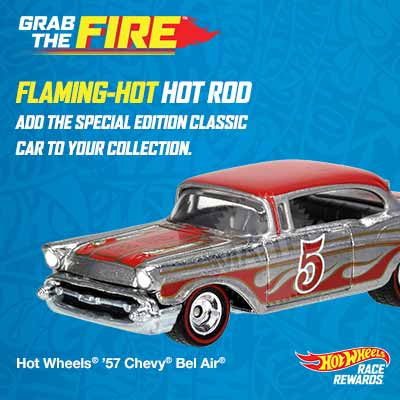 With the Hot Wheels® Race Rewards: Grab The Fire™ program you get instant rewards for your purchases of participating Hot Wheels® products at your local Walmart store! Get rewarded every time you shop and earn exclusive rewards.
Once you purchase your Hot Wheels® just snap a photo of the receipt to verify your purchase and then you can pick your rewards.
Here are the exclusive collector Hot Wheels® rewards YOU can win this year:
Hot Wheels® '57 Chevy® Bel Air®

Hot Wheels® MONSTER JAM® Dragon Truck

Hot Wheels® MONSTER JAM® Zombie Truck
Find out more details about the program at the Hot Wheels Race Rewards website.
Will you take advantage of this
Hot Wheels®

rewards program?