With so many different types of vacuum cleaners on the market today, it can be difficult to choose the right one for your needs. Therefore, this article will provide you with six tips that will help you select the best vacuum cleaner for your home— it will discuss factors such as size and weight, suction power, noise levels, filter type, and price.
By considering all these aspects before making a purchase decision, you can ensure that your new vacuum cleaner is both effective and well-suited to your specific cleaning requirements.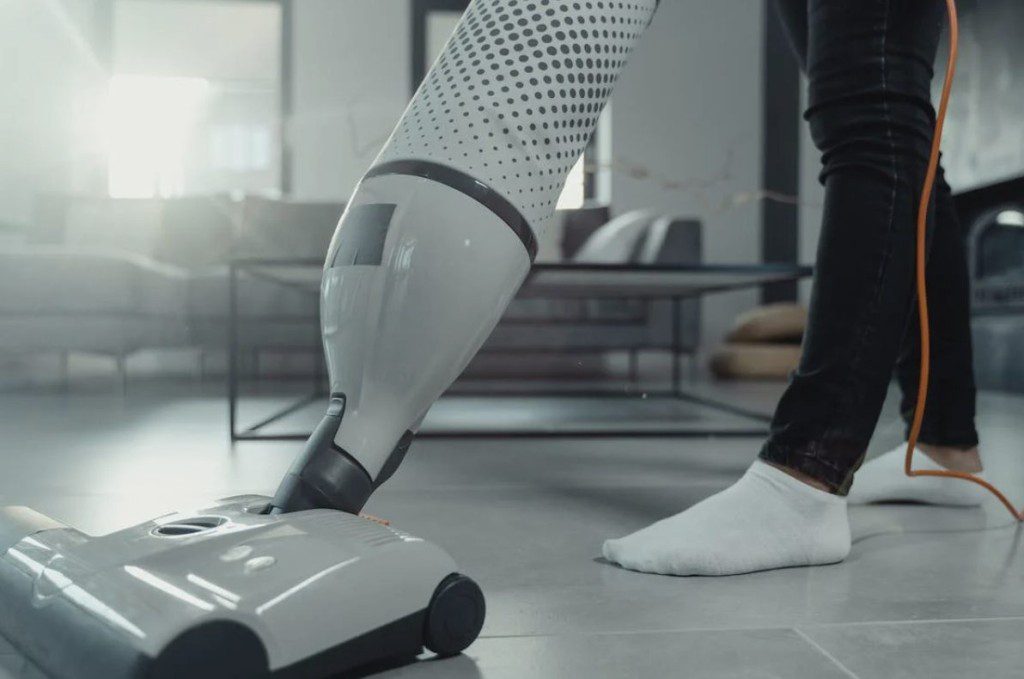 Cordless, upright, bagless, or robot?
Before selecting a vacuum cleaner, you should carefully consider what type of cleaning needs you have. Upright vacuums are great for large carpets and floors, while cordless models are better suited to smaller areas or those that require extra maneuverability, such as stairs or hard-to-reach corners.
Bagless models are convenient and cost-effective, but they may not be as effective at capturing dust and allergens, while robot vacuums can assist with daily cleaning tasks in between deeper cleans.
Whatever your needs, make sure to do a little research, or watch tests and check experts' opinions. You can click here for an extensive review of one of Roborock's robot vacuums, for instance. Reviews like these can be particularly useful when you are looking for a vacuum that is both practical and effective.
Suction power 
The suction power of a vacuum cleaner is one of its most important features, as this will determine how effectively it can remove dirt and debris. A vacuum with too little power will struggle to pick up the dirt, while one with too much may cause damage to your carpets and floors.
Make sure you check the suction power of a vacuum before purchasing, as this is usually indicated in watts or air watts. A suction power of 2000Pa for instance is more than enough to pick up dust and any other debris around your home.
Size and weight 
The size and weight of a vacuum cleaner are important considerations, as they will determine how easy it is to use and transport. A large, heavy vacuum may be too difficult to lift and move around, while a lightweight model could be prone to tipping over. Aim for something easy to handle and maneuver but still powerful enough to do the job properly.
You should also consider features such as the length of the power cord and whether it is retractable, as this will make it easier to store when not in use.
Noise levels 
Many people underestimate how noisy a vacuum cleaner can be, so make sure to check the noise level if this is something you are concerned about. A vacuum with a noise level of 70 decibels or less should be more than suitable for most homes and will not disrupt your daily activities.
If you're looking for a quieter option and don't mind the added expense, robot vacuums are usually much quieter than other types of vacuums. You just need to make sure that the vacuum is powerful enough to do a good job.
Filter type 
Vacuum cleaners use filters to capture dust and allergens, so it's important to check what type of filter your chosen model has. HEPA (high-efficiency particulate air) filters are best for those with allergies, as they are highly effective at trapping even the smallest particles.
Many vacuums now come with additional filters such as activated charcoal or odor-eliminating filters, which are useful for trapping pet hair and odors. However, these filters may need to be replaced more often, so bear this in mind when making your purchase.
Price 
Vacuum cleaners come in a wide range of prices, from budget-friendly models to more expensive models with additional features. Consider how often you will be using it and what features you need before making a purchase decision.
For example, if you only plan on using it occasionally, it's probably not worth spending a large amount of money on an expensive model. But, if you have big foot traffic, or there are small children and pets in the house, you may want to invest in a model that has better suction power and additional features such as pet hair removal.
Choosing the right vacuum cleaner for your needs requires research and consideration of different factors such as suction power, size and weight, noise levels, filter type, and price. Make sure to read reviews or watch tests before purchasing a vacuum so that you can make an informed decision about which model will best meet your requirements.
With all these considerations in mind, you should be able to find the perfect vacuum cleaner for your home.