When you're looking for a professional pool company, it is important to do your research and find the right one. Not all companies are alike and finding one that meets your particular needs and expectations can be an overwhelming task. Whether making repairs, remodeling, or building a new pool from scratch – hiring the wrong company could mean disastrous results! In this blog post, we'll look at what factors to consider when selecting the perfect pool service provider for you, discuss their key roles in ensuring your swimming experience is satisfactory, and examine questions to ask before signing any contracts. Continue reading to get started on turning your dream yard into reality!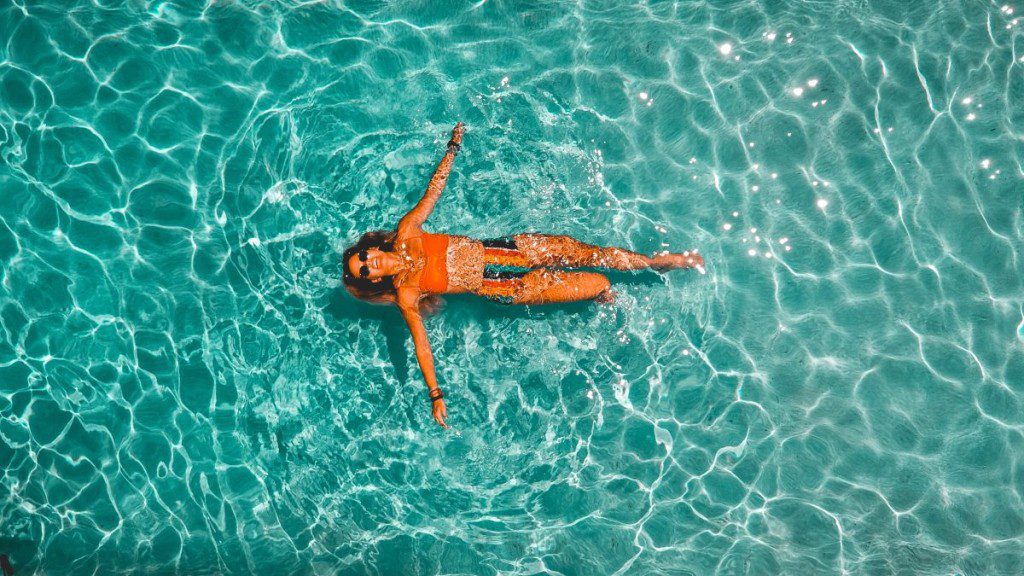 Research local pool companies and read reviews online
Summer is here and the heat is on! If you're thinking about installing a pool in your backyard, it's important to do your research and find a reputable pool company. Take the time to read reviews online and learn about the experiences of other customers. You want to be sure that the company you choose delivers on its promises and provides a quality product that will last for years to come. Don't rush into this decision without doing your homework – after all, your outdoor space should be a relaxing retreat. Many pool companies also offer maintenance and repair services, so be sure to inquire about that as well. When you have clarity on the services they offer and their customer reviews, it will be easier to make a decision.
Ask friends or family for referrals 
Finding a pool company can be an overwhelming task, especially if you're not sure where to start. Ask friends and family for referrals or recommendations on a pool service provider. This is one of the best ways to get a good feel for what kind of service they offer and whether or not it's right for you. You may also be able to find out how long they have been in business and if they have any notable awards or certifications. If a friend or family member has had a positive experience with a particular pool company, there's a good chance that you will too. In addition, their advice and opinions can go a long way in helping you make the best decision.
Call the company to get a quote and ask about their services
Looking for quality pool services at competitive prices? Why not start by calling the company directly to get a quote and inquire about their services? Utilizing this quick and easy option can put you directly in touch with a representative who can answer any questions you may have and provide you with an accurate, personalized quote. Whether you need pool repair, remodeling, or maintenance services – speaking directly with the company can help you get a better understanding of their services and fees. Don't be afraid to ask questions about their experience, track record, and any additional costs associated with their services.
Check that they are insured and licensed 
When it comes to hiring a pool company, it is important to make sure they are properly insured and licensed. This protects both the company and the customer in case of any accidents or mishaps. A reputable and trustworthy pool service provider should have no problem providing proof of their insurance and licensing documents. Be sure to ask for these before signing any contracts or making any payments. You want to be sure that you are dealing with a company that follows the law, is accountable for its actions, and can protect your investment in case of any unforeseen issues.
Visit the pool company in person to look at their work
If you're in the market for a new pool or simply want to upgrade your existing one, there's no better way to do your research than by visiting the pool company in person. Seeing their work and meeting the staff can give you a great idea of their expertise and professionalism. Plus, you'll have the opportunity to ask any questions you may have about the process, materials, or maintenance. Don't be afraid to take your time and examine the different designs and options available. This is a big investment, so it's important to feel confident in your decision. Visiting the pool company in person can help you do just that. When you find a company that meets your needs and expectations, you can proceed with the process knowing that your investment is in good hands. 
Choose a pool company that is experienced and that you trust
Experience and trust are two of the most vital aspects to consider. A good pool company can take all the stress and worry out of your hands, ensuring a seamless and successful process from start to finish. From design and construction to maintenance and repairs, an experienced pool company can guide you through every step of the way and offer valuable advice and support throughout the entire process. Likewise, by choosing a company that you trust, you can rest easy knowing that your investment is in safe and capable hands. Take your time, do your research, and select a pool company that has both the experience and trustworthiness to give you peace of mind and the perfect pool for your home.
Picking the right pool company for the job can be a daunting process. Ultimately, choosing the right one will depend on your budget, time frame, and the desired outcome you are expecting for the pool installation. As with any major purchase, shop and compare before making your final selection. Although the cost may be an initial factor in choosing a company, don't forget to consider their insurance coverage, expertise level, and reliability amongst other important factors as well. When looking for a pool service provider, make sure that it is reliable and experienced so that it can provide excellent service. Don't forget to use all available resources from doing research online to asking your friends and family for referrals. The more informed you are throughout the process, the better decisions you can make when it comes time to choose your swimming pool contractor. Taking these steps will ensure that you have a pleasant experience with your new pool installation!