Gardening is a great way to not only beautify your home but also add a unique look that sets it apart from the rest. But if you're on a budget and don't want to break the bank for an expensive garden makeover, there are still ways of giving your outdoor space some personality without spending too much money. Here are some tips on how to give your garden a unique look while still managing to save money.
1. Shop Around for Deals
Many garden centers offer discounts on plants and other supplies at certain times of the year. Keep an eye out for sales, or check online for coupons or special offers. You can also get great deals by buying in bulk when available. In addition, consider purchasing used plants or equipment from yard sales, flea markets, and other sources. Also, look for seeds rather than plants to save money. For instance, perennial flower seeds are much less expensive than buying mature plants. This will help you save money while still giving your garden a unique and beautiful look.
2. Use Unconventional Containers
Rather than spending money on expensive pots, consider using salvaged or recycled materials. Plastic food containers, glass jars, buckets, tin cans – these can all be used as containers for your plants, with a bit of creativity and imagination. Plus, they're often free! You could also repurpose furniture pieces like old chairs or tables to create unique planters for the patio or deck area. Moreover, you can give the furniture a new look by painting it or adding decorative touches. For example, you could paint an old chair and use it as a planter or fill an old suitcase with soil and succulents to create a one-of-a-kind display.
3. Choose Low-Maintenance Plants
Whenever possible, choose low-maintenance plants that require minimal care. This will help you save money on watering, fertilizing, weeding, and other garden tasks that can be costly over time. Consider drought-resistant plants like lavender, cacti, succulents, and other varieties that don't need much water to thrive. Also, look for native plants in your area – they are better adapted to the local climate and require less maintenance than non-native species. Make sure to check the labels of plants to determine whether they're suitable for your garden. For instance, if you live in a dry climate, make sure to select plants that are drought-tolerant.
4. Invest in a patio cover
A patio cover is a great way to protect your garden furniture, plants, and other outdoor elements from harsh weather. A retractable patio cover will also add shade during hot summer days so you can enjoy your outdoor space longer. Investing in a quality patio cover with long-term warranties can save you money in the long run as well as enhance the look of your garden. So go now and give your garden a unique look while still managing to save money. You will be glad you did!
5. Utilize Your Time
Take advantage of the time you have available to work in your garden. If you don't have a lot of time, plan out what needs to be done and set realistic goals for yourself. You can save money by not hiring someone else to do the work and instead learning how to do it yourself. There are plenty of helpful tutorials online with step-by-step instructions on various gardening tasks – so take the time and get creative with it! Additionally, get friends and family involved to make the job easier and more enjoyable. It's a great way to get everyone together while also giving your garden a beautiful look.
6. Reuse Old Decorations
Rather than buying new decorations for your garden, try reusing old items or materials around the house that may no longer be used inside. You could recycle old bottles, cans, jars, furniture, and other items by creatively repurposing them into unique garden decorations. Moreover, you can get creative with the colors and textures you use to make your garden look even more beautiful. Just remember that whatever you do, always be mindful of safety as well as aesthetics. With a little bit of effort, you can turn your garden into something special without breaking the bank!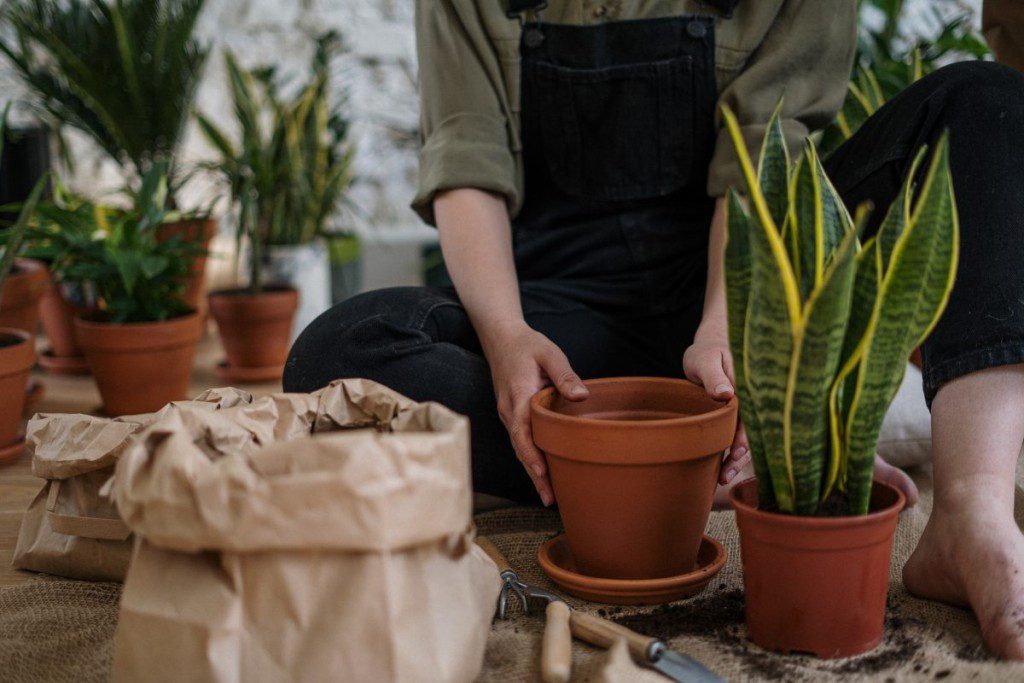 Creating a beautiful garden does not need to be expensive. By taking advantage of tips like buying perennial flower seeds, using unconventional containers and low-maintenance plants, investing in a patio cover, utilizing your time wisely, and reusing old decorations you can create the perfect outdoor space without breaking the bank. With a bit of creativity and imagination, it's possible to turn any ordinary backyard into an oasis that is both functional and aesthetically pleasing.