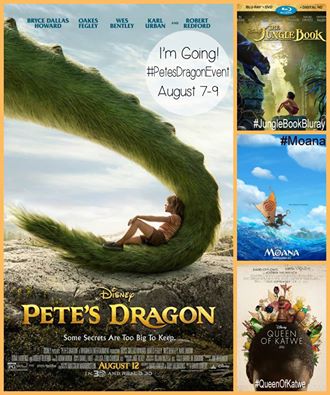 I'm so excited to share with you that this weekend I'll be jumping on a plane to head to the west coast.  It's been a while since I've been on a California Disney blogging trip so I'm super excited for this one.   While there I'll be doing several cool things including attending the 'green' carpet premiere of Disney's Pete's Dragon!  But before we see the movie, we'll go to the premiere pre-party at The Hollywood Roosevelt Hotel!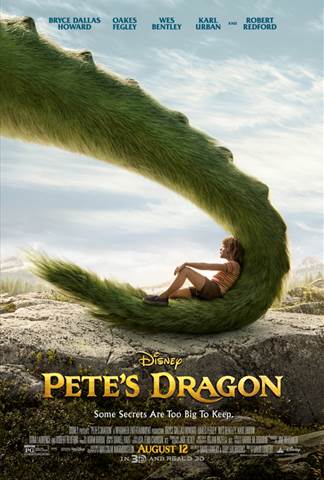 We will also be interviewing Bryce Dallas Howard  who plays "Grace" along with Oakes Fegley  who is "Pete" & Oona Laurence who plays "Natalie" in the movie!!!  I love doing these interviews and hearing behind the scenes happenings.  Make sure you following along on twitter because I'll be twitting live from these exclusive interviews!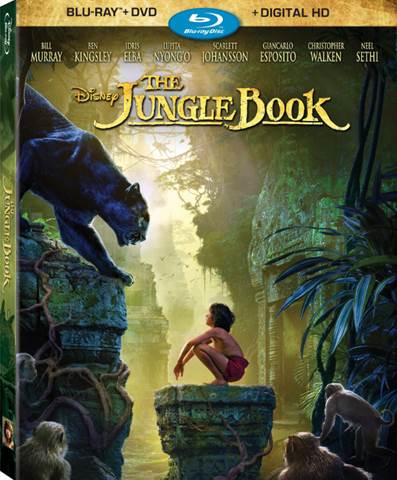 The Jungle Book will be available on Digital HD on 8/23/16 and Blu-ray on 8/30/16!
While in LA, we will also see THE JUNGLE BOOK Blu-ray bonus features and then we will have a Q&A with Producer Brigham Taylor and Visual Effect Supervisor Rob Legato!!!!  My girls love the bonus features and always watch them.  You can find out some cool stuff about the making of the movie on these features (and so much more!)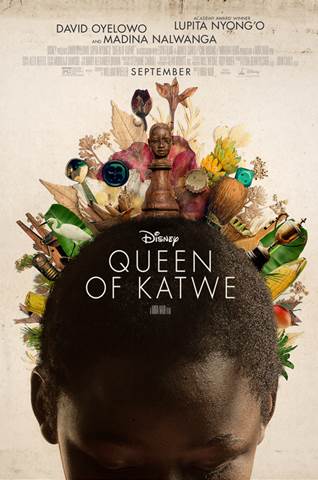 We will actually get to screen another movie I'm pretty excited about –  QUEEN OF KATWE – this story sounds amazing and I can't wait to see it and then share it with my readers.    Follow along on twitter with #QueenOfKatwe to hear more!
Queen of Katwe will be theatres 9/23/16!
Then we'll see a screening of the short INNER WORKINGS which will play in theatres in front of MOANA .  We will then be able to talk with with Director Leo Matsuda and Producer Sean Lurie.   Some of these shorts are amazing so I'm excited to see INNER WORKS.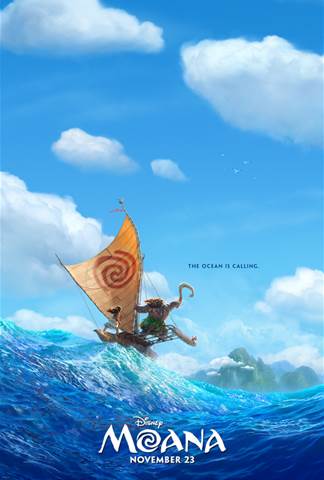 Speaking of MOANA – we will also get to see some footage from the movie and have a drawing demo with Head of Animation Amy Smeed, Head of Story Dave Pimentel, Story Artist Dave Derrick, "Mini Maui" Animation Supervisor Eric Goldberg and Development Sr. Creative Exec Jessica Julius!!!
MOANA will be in theatres 11/23/16!
It's going to be a packed trip with so much fun and information.  Make sure you are following me on Twitter and these hashtags:
#PetesDragonEvent
#Moana
#JungleBookBluray
#QueenOfKatwe
Pete's Dragon will be in theatres 8/12/16!