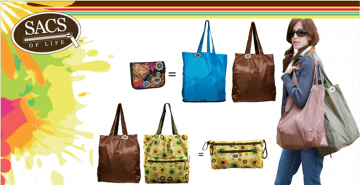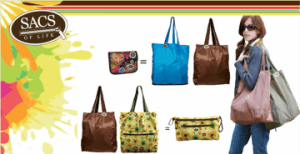 Jasmere has a great deal today! You can get a  $40 voucher at Sacs of Life for $19 or less! The more people that purchase this deal, the lower the price goes!
The Fine Print:
New to the site? Allow us to explain what we mean by "voucher".
Vouchers will be delivered via email shortly after noon Eastern on Friday; please allow an additional 24 hours for your code to be activated in the merchant's system
This is a single-use voucher and leftover value (if any) will not be retained by user
Up to 5 vouchers may be purchased, and multiple vouchers will be automatically combined into one code for the total amount.
Vouchers may not be used for shipping, tax or gift certificates, and cannot be combined with other offers.
This voucher will expire on March 12, 2012.
Shipping charges vary based on weight and distance shipped. Expect to pay between $7 and $10 for a $40 order. Shipping to continental US only.
If you purchase this voucher through our "Also On Offer," your voucher will be activated within 24 hours of the end of the feature.
Note that certain colors of certain styles are of limited quantity – for best selection order soon!