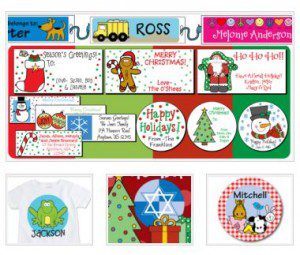 Jasmere has another great deal today and if you didn't use the $5 off code I told you about yesterday then this deal is even better!
You can get $35 worth of Whimsical, fun, personalized and practical labels, bag tags, stationary and more at Tickle Bellies for $10 or less!  But the best part is you can use the $35 towards shipping!! I love when these vouchers can be used towards shipping.  And get this… you can buy up to 5 and stack them as well!!
Here is how to get this awesome deal for $10 or less…
Right now the price at Jasmere is $15 of the $35 voucher.  If you use coupon code SF63034D2A you'll pay only $10.  Then you have $35 to spend at TickleBellies.com.
They have a HUGE selection of items so grab this now before the deal is gone. And hopefully enough people will buy it so the price will be even less by the time the deal is done!