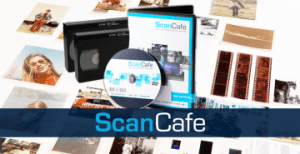 Jasmere has a great deal today! You will pay just $26 or less for $60 in vouchers to ScanCafe! The more people that purchase this deal, the lower the price will go!
The Fine Print:
New to the site? Allow us to explain what we mean by "voucher".
Vouchers will be delivered via email shortly after noon Eastern on Wednesday; please allow an additional 24 hours for your code to be activated in the merchant's system
What is $60 worth at ScanCafe? Lots!  With today's voucher, you can convert up to 200 photos to digital form, or turn up to 4 VHS tapes to DVDs.
This is a single-use voucher and leftover value (if any) will not be retained by user
Vouchers are

valid for first-time ScanCafe customers only

, and therefore only one can be purchased per person.  You may buy a second ScanCafe voucher as a gift (to be redeemed by another first-time ScanCafe customer).
Vouchers may not be used for shipping, tax or gift certificates, and cannot be combined with other offers
This voucher will expire on September 15th, 2012.

Shipping varies based on weight and distance shipped.  Expect to pay $12-$18 for secure, tracked shipping via UPS.  Note – half of the shipping cost is charged when you ship your items to ScanCafe, the other half is charged when ScanCafe ships your items back to you
Vouchers cannot be used toward photo restoration, gift boxes or value kits
If purchasing from the "Also On Offer" section, note that your Voucher code will be activated within 24 hours of the feature's end.