Kindle Unlimited Membership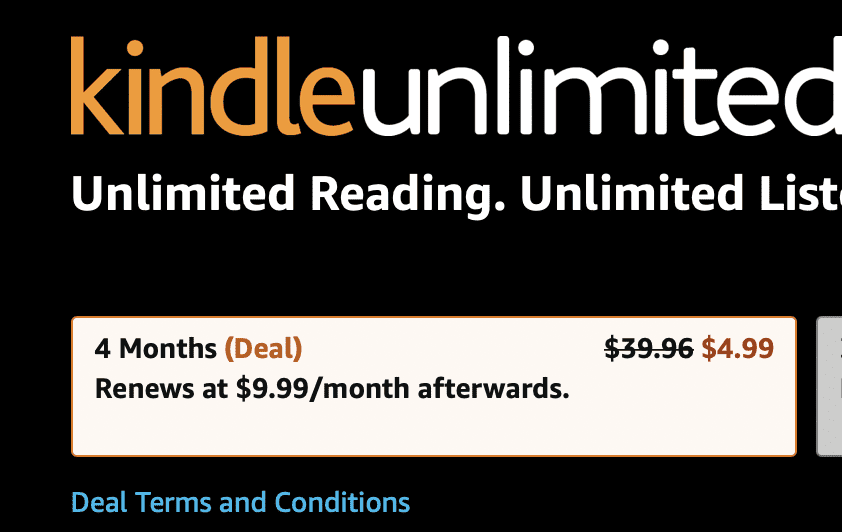 A HOT Prime Day Deal!  You can get a Kindle Unlimited Membership for just $4.99 for 4 months!  That's just $.99 a month (Reg. $9.99 a month).  A Kindle Unlimited Membership will pay for itself over and over again if you love to read. You don't need a Kindle, you can download the FREE Kindle app to any device.
This offer is only good if you've never tried Kindle before.  After the 4 months is up, you'll pay $9.99 a month unless you cancel. You can cancel anytime and it's very easy to cancel.
The Kindle Unlimited membership will give you free access to over a million Kindle titles, which include ebooks, audiobooks, and magazines. You can have up to 10 books on your "shelf" at once and you can take as long as you'd like to read them.

Did you know that with Amazon Prime you get a FREE Kindle Book every month to keep?  You can choose from a few genres and sometimes they even give you 2!  It's part of the Amazon First Reads program.  You don't need a Kindle Membership for that, just an Amazon Prime account.  Don't have Amazon Prime yet? 
Right now you get a FREE 30 Day Trial of Amazon Prime! 
Kindle Books or Amazon Gift Card for Books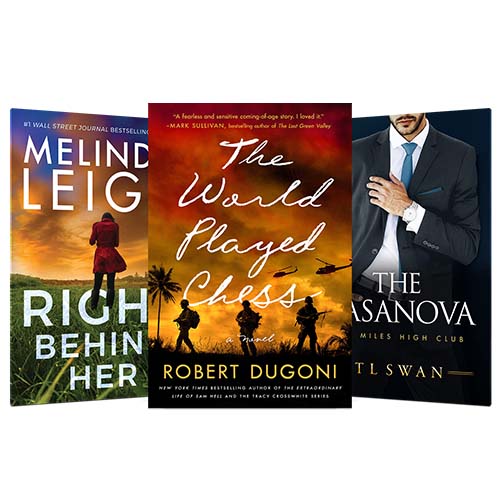 Kindle books make a great gift idea too. They have books in every price range. And if you don't know what they enjoy reading, then an Amazon gift card for books is a great idea!
Make sure you are following us on Social Media so you don't miss any of the HOT Deals!