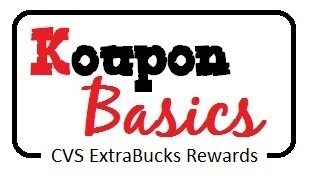 You are already to shop at CVS –  you have your CVS Extra Care card and you know how to earn ECB's (ExtraBucks Rewards) by having your prescriptions filled,  purchasing Beauty Products, shopping the weekly sales and for your quarterly spending  If you don't know what I'm talking about read this post.  Now I'm going to tell you how to stack CVS Coupons to save even more and how you can earn ECB's and save the environment at the same time!!
CVS Store Coupons
CVS offers their customers store coupons that you will receive several ways; the easiest of which is on your receipt when you make a purchase.   They print out most times you shop and since they are store coupons, you can combine them with manufacturer coupons and sales to save even more.   But you don't have to wait until you check out to see what coupons are available for you!  If you'd like to get your coupons before you shop, just scan your card at the coupon printing center.  Maybe you'll even get a coupon for something that you are purchasing already.  Be sure to scan your card a few times until it tells you there are no more coupons – I've done it up to 3 times and kept getting coupons.
Occasionally you may receive a coupon for either a free product or a certain dollar amount off your entire order.  Those are especially great since the total purchase required is before coupons.
Another way to get CVS coupons is to register your card online and then you will occasionally receive CVS store coupons in your email inbox.
CVS no longer has the bag tag.
CVS Bag Tag
If you use reusable bags, you can earn ExtraBucks Rewards by bringing your own bag to the store each time you shop.  But first you have to purchase a CVS Bag Tag for $1.00.  You can use any reusable bag you wish so you don't have to purchase a bag too, just the tag.
Each time you shop at CVS, bring one of your reusable bags along with your bag tag and have the cashier scan your tag.  For every 5 scans, you'll earn $1.00 ExtraBucks Rewards.    It doesn't matter how many tags you purchase, the bar code is the same on all of them and you'll only receive credit for one tag a day.  These are really easy ECB's to earn, as long as you remember your bag and your tag.
Looking to learn more about couponing? Check the Coupon Basics for more helpful information. More will be added over the next several weeks.