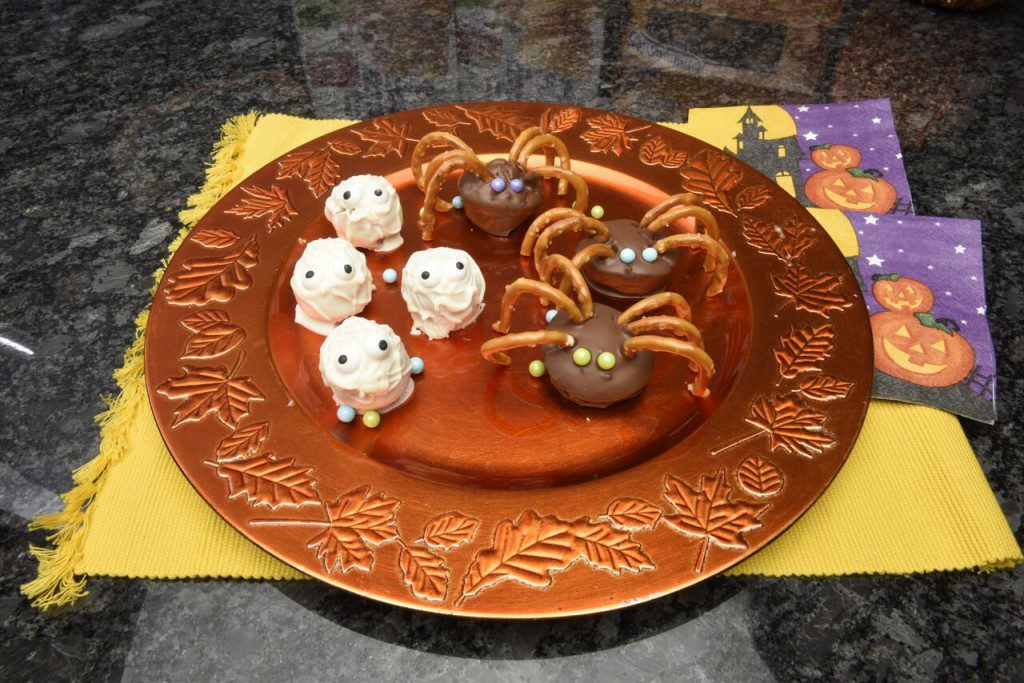 Halloween is right around the corner and Entenmann's® is ready to celebrate the scariest holiday of the year! Trick or treating just got easier.  Little Bites Snacks Big Packs are filled with mini baked muffins, contain 0g trans fats, no high fructose corn syrup, are certified Kosher and most are 200 calories per pouch or less! Load up and save with three delicious flavors:
Chocolate Chip
Party Cakes
Pumpkin
Little Bites pre-portioned pouches of delicious baked snacks will be the most argued-over loot from Halloween trick or treating this year! Plus, after trick or treating these pre-portioned pouches can pop right in the lunch box.  Make sure your house is the Halloween favorite with Little Bites Snacks Big Packs instead of candy!   They come in 18, 20 and 24 count Big Packs which are the perfect solution for Halloween this year!
Entenmann's Little Bites Spooky Recipes for Halloween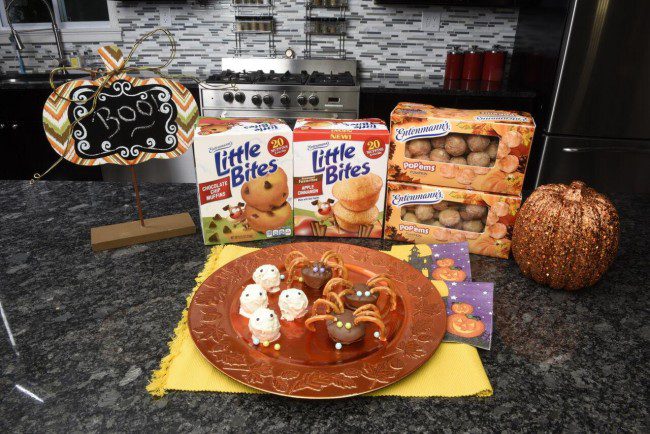 Kathleen Robbins, head baker at Entenmann's,  created some quick and easy DIY frightful snacks to make sure your Halloween party is a spook-tacular one!
Entenmann's Little Bites Spooky Spiders is a fun DIY recipe using the Little Bites Chocolate Chip muffins.
Entenmann's Pop'ems® Mummy Bites is a creative and scary DIY using the new Entenmann's Pumpkin Pop'ems®!
They look so cute and super easy to do.  My kids love Little Bites and Pop'ems so I'm goint to surprise them with these fun treats after school next week!  They also get super excited when they get something other than candy in their trick or treat baskets so I hope our neighbors include some Little Bites for treats!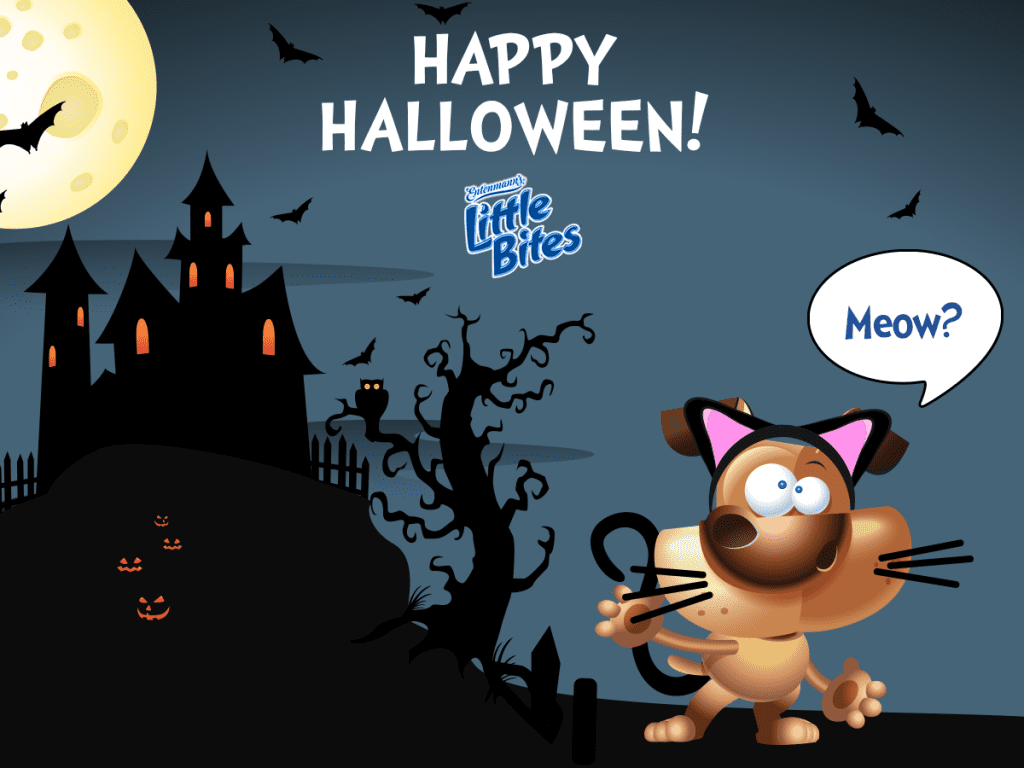 When you share Entenmann's fresh baked goods with your family and friends today, you're actually taking a part in tradition that began more than a century ago. Entenmann's Pumpkin Pop'ems are everyone's favorite pint sized treat! Enjoy the taste of the season wherever you go with these delicious pumpkin donut holes, just enough pop to make you crave another.
Which one of these Little Bites Spooky Recipes will you try?