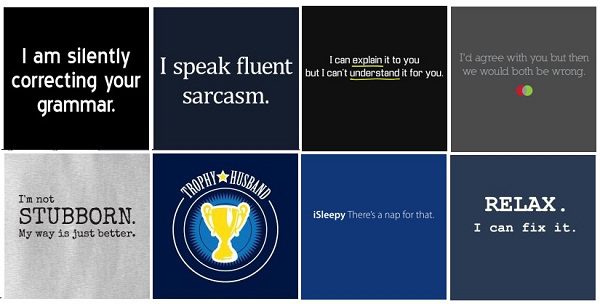 LOL Shirts Black Friday Sale | T-Shirts Only $6.99 + FREE Shipping!!
Right now Tanga is having an awesome sale on their funny (and sometimes really sarcastic) line of LOL t-shirts.  You can choose from a huge selection of designs and they are only $6.99 each!   These would be great for a gag gift and even a stocking stuffer!
I love the one above that says "I'm not STUBBORN. My way is just better"  That is totally my husband so I think I'm gonna grab that for him for his stocking.  The girls will get a kick out of it because we always talk about how stubborn daddy is!he
They sell up to XXXL but there is an additional $.99 for XXL and XXXL.
To check out the selection just click THIS LINK.   But hurry, these are selling out fast!