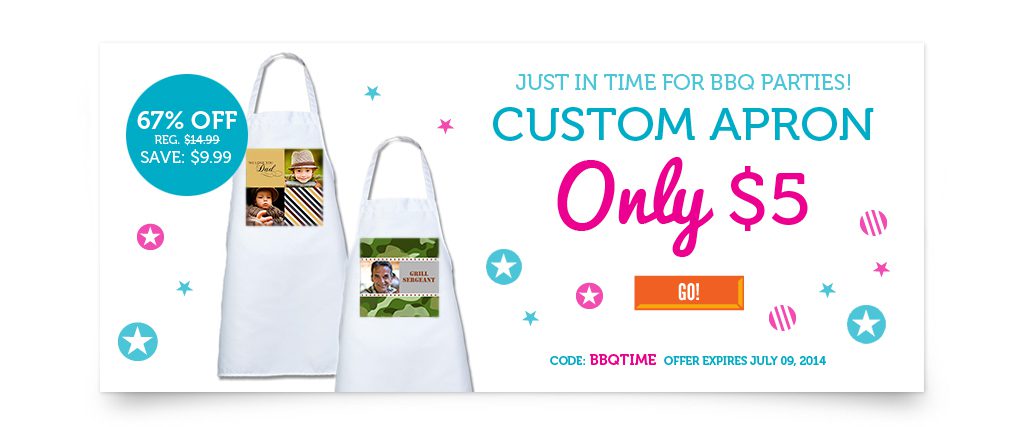 Design your own Pillowcase for only $5 + Shipping ($21.99 value!)
You can still get a Custom Apron at York Photo for only $5 + Shipping.   This would make a great gift and it's super easy to make.  Just click THIS LINK and use  Coupon Code BBQTIME to get this great price.
You will have to pay shipping which starts at $5.99.
This offer expires 7/9/14.  Only 1 per customer and household. To make one just CLICK HERE.
If you have made one of these in the past,  let me know what you thought about it.  Leave me a comment.